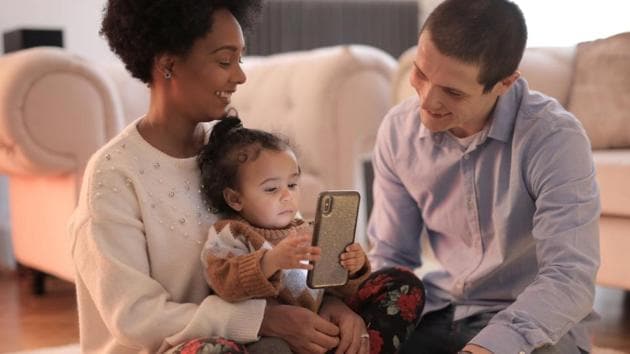 While parents may fear that all of the time they spend on their phones could negatively affect their relationship with their children, a new study has found it unlikely.
By Asian News International | Posted by: Alfea Jamal | Vancouver, Canada
UPDATE JUL 09, 2020 10:12 IST
Parents may worry that spending time on their smartphones will negatively impact their relationships with their children. However, a full new analysis, published in the Journal of Child Psychology and Psychiatry, found that this is unlikely to be the case.
In analyzing data from 3,659 parent surveys, the authors tested 84 different possibilities to assess whether smartphone use was associated with parenthood, and they found little evidence. Therefore, they investigated whether the effect of phone use on parenthood depended on whether it displaced time spent with family and was associated with family conflict.
At low levels of travel time with family, greater smartphone use was associated with better (not worse) parenting. The authors noted that especially given the diversity of family environments, smartphones play several roles in family life and, when they do not have a significant impact on time spent with family, can have a role. positive in parenthood.
"The challenge with much of the tech-family literature is that it mostly stems from an assumption of risk and problems. As a result, modest and uneven results can become the focus of media, policy makers, and parents, "said lead author Kathryn L. Modecki, PhD, Menzies Health Institute Queensland, Griffith University, Australia. "It's a problem because it can cloud our vision as we focus on ways to meaningfully help parents and families improve positive outcomes."
So Dr Modecki and his colleagues used a seamless approach that mapped out a myriad of ways smartphones could be linked to family well-being. "We found very little evidence of problems and hope this data will help point us towards more constructive and nuanced conversations about families' diverse experiences with technology, the real risks associated with parenthood, and areas in which we can best support it, "she said.
(This article was posted from an agency feed with no text changes. Only the title has been changed.)
Follow more stories on Facebook and Twitter
Thank you for subscribing to our daily newsletter.
To close