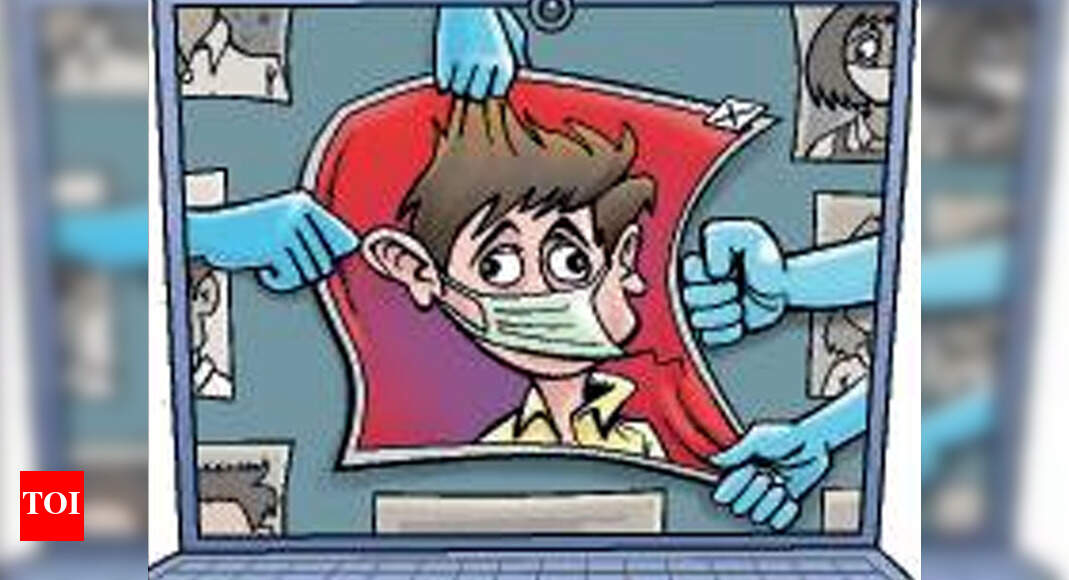 BENGALURU: Even though the move from physical classrooms to digital platforms has ensured the continuation of the learning process after the pandemic epidemic, schoolchildren are more than ever at risk of Internet harassment, stalking and trolling, say experts.
There has been an increase in these cases, they say. These issues were highlighted during a webinar – Making Children Safe Online – hosted by Zoom Video Communications in partnership with UNESCO India on Tuesday.
Sarita Jadav, national director of UNESCO, said children were suffering school losses due to bullying and trolling online. "The Internet has magnified the risk of cyberbullying and discrimination online. According to one study, 62% of digital users did not know where to find help if they were cyberbullied, "she said.
Rajendra Pal Singh, (IPS) DGP, Uttar Pradesh, said prevention was the best cure in these cases. "Children are vulnerable to cyberbullying and stalking, which includes fear of damaging a person's reputation and character. Teachers and parents must be their greatest support in these scenarios, "Singh said.
According to him, schools should publish a list of dos and don'ts and parents should ensure that children surf the Internet in a shared environment where they can monitor them. "Parents should also discreetly consult the history tab and find out what their children are accessing online," he said.
In the event of an incident, Singh urged the parents to file a complaint immediately. "All relevant details, like on-screen information, numbers, suspicions about a face or familiar name, should be shared. Often, parents are reluctant to file a complaint for fear of dishonor or complications. Please approach law enforcement authorities without fear. You can also file complaints with service providers, "he said.
Jyoti Arora, special secretary and financial adviser at the ministry of electronics and information technology, said the ministry is focusing on building infrastructure around the cybersecurity regulatory regime. "In the data protection bill, which is in Parliament, we highlight the issue of children's personal data and many responsibilities are incurred for data security. In the event of default, penalties are provided for. In the future, this law will become stricter, "she said.
Arora added that apart from parents and teachers, the responsibility for a child's safety is also fixed on the intermediary platforms through various laws. She asked students and teachers to read these laws. "You can also file complaints anonymously through cybercrime portals," she said.
Amarendra P Behera, CIET-NCERT co-director, said NCERT and UNICEF have developed a cybersecurity and security manual. "These guidelines contain advice for being safe in the virtual world and also include advice on ergonomics," he said.