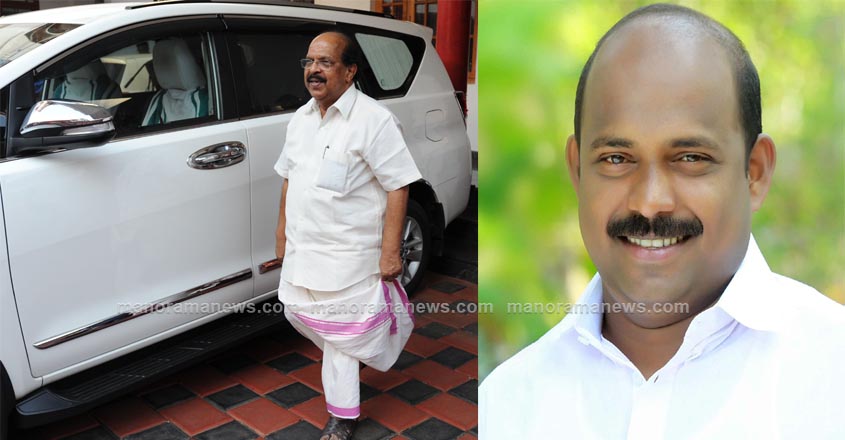 Serious allegation against Minister G Sudhakaran at the party meeting. Sudhakaran was criticized at the Purakkad local committee meeting for helping UDF candidate M Liju in Ambalapuzha. The meeting also demanded action against the minister for speaking in an insulting manner to women. After the woman and her husband stood firm on the complaint against the minister, the consensus move initiated by the district committee failed for the second time.
The Purakkad local committee met at the party district committee office seeking consensus on the high profile complaint against the minister. But a second time, local committee members rejected the district leadership's suggestions. Of the 12 local committee members who attended the meeting, 11 spoke out against G Sudhakaran. More leaders said the minister had spoken out in the past insulting women and demanded that the minister issue an organizational warning. Meanwhile, party members made serious allegations against the minister.
M Liju had backed Sudhakaran when most of the Congress leaders blamed him on the controversy. G. in the election. Some local committee members criticized Liju for announcing his gratitude for the help he received from Sudhakaran. H. Salam, an LDF candidate from Ambalapuzha, was also present at the meeting. Neither the district secretary nor H. Salam nor another member of the district secretariat opposed the criticism of local leaders. The majority of the members did not agree with the district secretary's view that the issue could be resolved at the party level by avoiding the police case.
Committee members said the woman should go ahead with the complaint. The complainant's husband, a former personal staff member of the minister, also attended the local committee meeting. While the minister was defending the criticism that he was not active in the election campaign in Ambalapuzha, serious allegations were leveled against Sudhakaran at the party meeting itself.