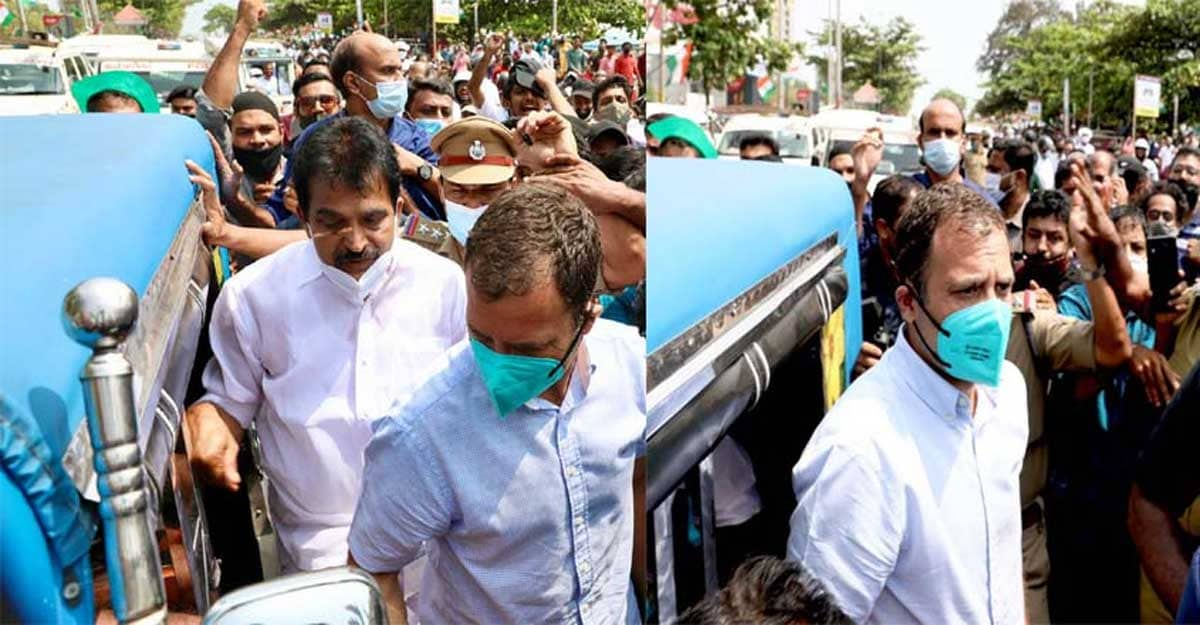 Kozhikode: Congress leader Rahul Gandhi's visit to Kozhikode caused a serious security breach. The helicopter landed one and a half kilometers away from the designated place. Later, Rahul reached his destination in an autorickshaw. The security forces were in darkness for about half an hour.
Rahul Gandhi, who was traveling in an auto during his tour of Wayanad, was soon seen traveling in an auto to Kozhikode. And KC Venugopal MP. But this was totally unexpected. Hence the huge security breach.
The helicopter from Wayanad is scheduled to land at the coastal helipad. He landed at the Malabar Christian College ground. The Nadkavu police team, which was present at the spot as a polling station, immediately intervened.
When SI S. Nias spoke and convinced him, Rahul asked him to call any vehicle to reach the destination. But the police contacted the commissioner for security reasons. By this time, Rahul, who was on the road, called the car he saw nearby and went to the beach.
The tension eased when the security forces met Rahul on the way to the spot after receiving information from the police. On Saturday evening, the collector denied permission for Rahul to enter the pre-arranged college ground.
The helipad on the shore was later found by UDF protesters. It was during this confusion that the helicopter landed at its original destination. That is what led to such a huge security breach.
English Summary: Security laxity occured while Rahul Gandhi visit in Kozhikode