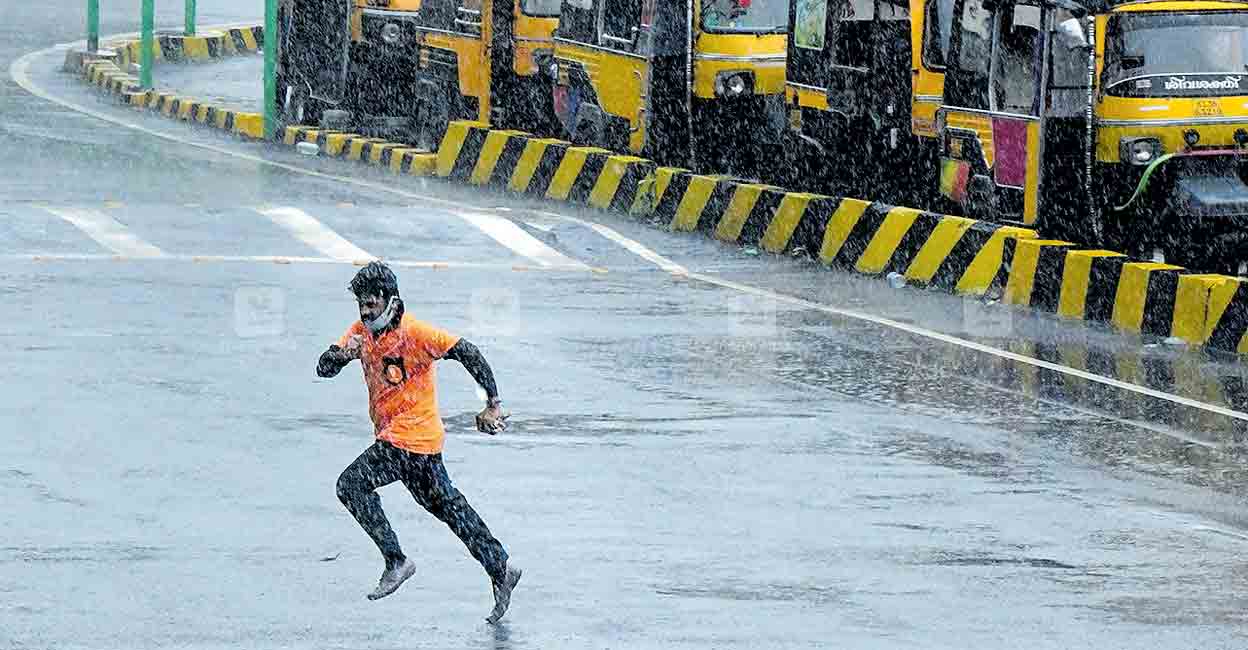 Thiruvananthapuram: 'Monsoon break-condition' behind monsoon decline. Monsoon break condition is the sudden absence of rain after the onset of the monsoon. It usually stops days after the onset of the monsoon and then resumes days later. The brake condition started on Tuesday.
Kerala: Heavy rainfall is expected in the north-eastern states in the coming days. Meghalaya and Bihar will receive heavy rainfall, meteorologists said. It is forecast that the rains from Kerala will return on the 7th of next month. It will receive continuous heavy rains by mid-July. Isolated showers are likely in Kerala in the coming days.
For the last two years, the months of June and July have been less rainy and the months of August and September have been more rainy. June is one of the rainiest months of the year. June is the third wettest year in 39 years. From June 1 to 30, the rainfall was 408.4 mm. Kerala averages 643 mm in June. 36% less so far.
The previous record was set in June 1983 (322.8 mm) and 2019 (358.5 mm). The highest rainfall in June was 1042.7 mm in 2013. All the districts received less rainfall than usual this time. Thiruvananthapuram (55% less) and Palakkad (50% less) districts have the lowest.
India received 182.9 mm of rainfall till yesterday, 10% more. The yield is 166.9 mm. Out of 37 states including Union Territory, 25 received normal / above normal rainfall. Eleven states, including Kerala, received less rainfall.
യാത്ര Monsoon journey starts from Andaman
The monsoon is a weather phenomenon that departs from the Andaman and Nicobar Islands and travels through Kerala for 38 days to various states in India and ends in Rajasthan. The monsoon (southwest monsoon) arrives in Kerala every year on or before June 1. The word 'monsoon' is derived from the Arabic word 'mausim' meaning season.
Monsoon is the major monsoon season in Kerala. In Kerala, there is no correlation between the date of arrival of monsoon and the rainfall of that year. It does not affect the rain whether it comes early or late. The monsoon starts its journey on May 22 from Andaman and Nicobar.
It will then arrive in Sri Lanka on May 26. The monsoon usually arrives in Kerala on June 1. Kerala is known as the gateway to monsoon in India. The monsoon usually takes 10 days to reach Kerala from the Andamans.
In the first phase, Thiruvananthapuram, Kollam, Kochi and Kanyakumari will receive rainfall. The second phase, June 5, will bring rains all over Kerala, southern Karnataka and parts of the north-eastern states. Later, other states will also receive rains.
English Summary : Kerala is now having 'Mansoon Break Condition'; Heavy rain from half of July