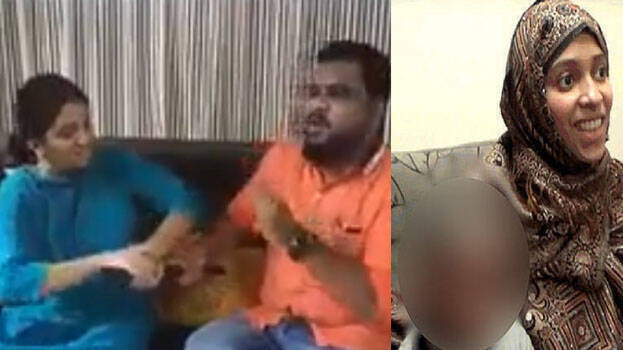 Thiruvananthapuram: Fatima's mother Bindu grabbed the presenter's mic during the interview, changed the camera and joined ISIS. The incident took place during an online interview called 'View Point'. The events were caused by some provocative references from the presenter.
"The moment the decision is made to shoot the terrorist Fatima," she says in front of her mother. Because instead of being proud to be the mother of a soldier, she is the mother of a militant who wants to bring them home. ' It is clear in the video that Bindu was provoked by this and tried to grab the mic and move the camera.
The Afghan government has said it will deport Malayalee women who have joined ISIS, but the central government has decided not to bring them back. The government sought the opinion of security agencies after learning of the Afghan decision. The intelligence agencies reported that everyone in the group was trained to carry out suicide attacks, so their return would be a major threat.
Meanwhile, Bindu has filed a habeas corpus petition in the high court seeking the return of her daughter and granddaughter. Subsequent investigations confirmed that she had converted to Islam with her husband and had gone to join ISIS under the name Fatima.