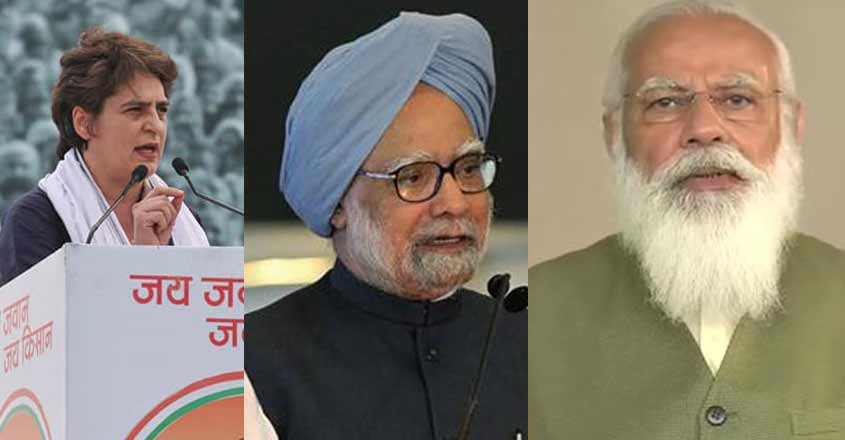 Congress leader Priyanka Gandhi has blamed the central government for not trusting opposition parties even as the country faces an unprecedented health crisis like the Kovid epidemic. Priyanka said it was time for the whole country to stand together and accused the Narendra Modi government of mocking even the sincere recommendations of former Prime Minister Manmohan Singh.
In an interview with ANI, Priyanka urged Prime Minister Narendra Modi to stop the 'public relations exercise' and talk to the people and the opposition about the crisis. The Center is even willing to talk to Pakistan's Inter-Services Intelligence (ISI). But he is not ready to talk to opposition leaders. I do not think there is an Leader of the Opposition today who does not give positive and positive suggestions. All political parties tell the Center that we are with you – Priyanka clarified.
Manmohan Singh was the Prime Minister for 10 years. Everyone knows how noble he is. If he gives instructions, they should be taken seriously with the same decency. If the opposition leaders do not speak up, then who will do it? Even today (in Bengal) they are busy campaigning. They laugh from the stages. People are crying out for help. Asks for oxygen, beds, and medication. How can you do this' – Priyanka asked.
In a letter to Prime Minister Narendra Modi yesterday, Manmohan Singh said the focus should be on the percentage of the vaccinated population and not on the number of vaccinations. But the Union Health Minister Dr. Harsh Vardhan rejected this. Former Congress president Rahul Gandhi has also called the new vaccine policy 'vaccine discrimination'. He said India was currently struggling for oxygen due to the inefficiency and carelessness of the Center.