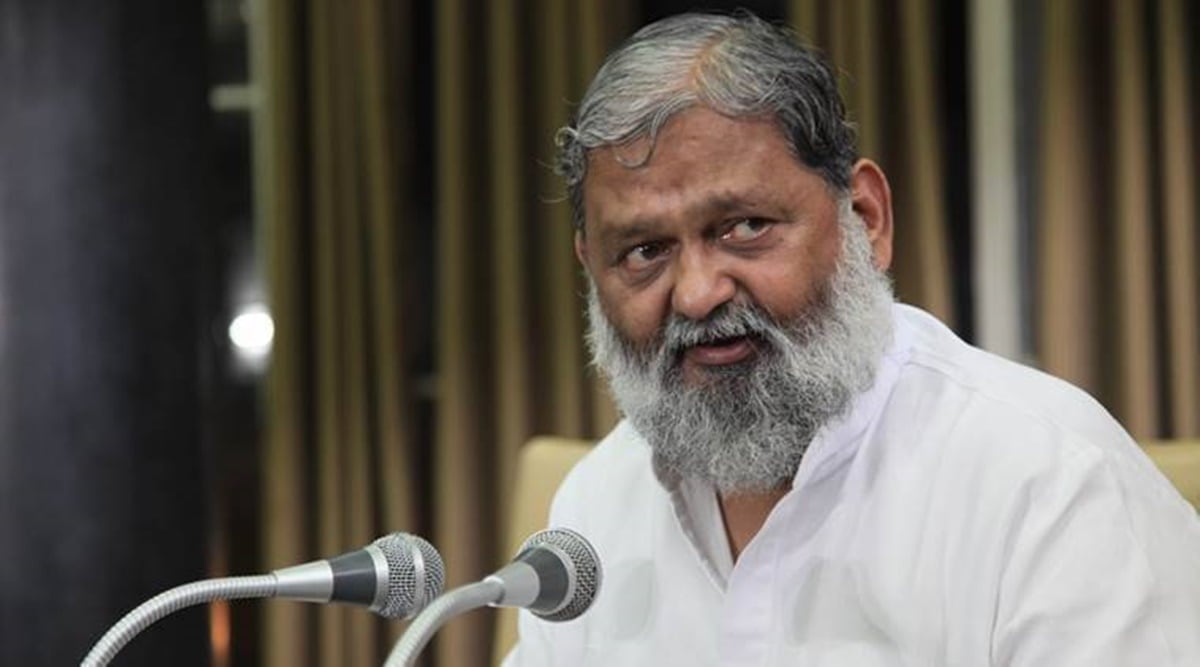 Amid rising Covid-19 cases and shortages of medical oxygen in several states, Haryana's Health Minister Anil Vij accused the Delhi government of stealing oxygen from an oil tanker on its way to Faridabad hospitals on Tuesday. To avoid further suspected incidents of this kind, Vij has issued instructions that all oxygen tankers will now be escorted by state police.
In a series of tweets, Vij alleged that a tanker truck carrying oxygen for the supply of hospitals in Faridabad was arrested in Delhi and gas was extracted from it.
"दिल्ली सरकार ने हमारा ऑक्सिजन टैंकर लूट लिया": हरियाणा के गृहमंत्री अनिल विज ने दिल्ली सरकार पर लगाया गंभीर आरोप @anilvijminister @angrishvishal #OxygenCylinders # DelhiNeedsOxygen pic.twitter.com/P6zodEiKY0

– News24 (@ news24tvchannel) April 21, 2021
In his tweets and a video message posted on Wednesday, Vij said: "I learned that the tanker was arrested by some people in Delhi yesterday while on his way to Faridabad for distributing oxygen to some hospitals. . If governments forcibly start stealing oxygen like this, it will lead to chaos. It is highly reprehensible ".
Regarding the supply and availability of oxygen in Haryana, Vij added that "the supply of oxygen in Haryana is in excess. Against a production of 270 MT of oxygen in the factories of Haryana, our consumption to date is 60 MT. We are under pressure to provide oxygen to Delhi, but we will first meet the needs of our own state and then send the excess oxygen to other states. Himachal was sending oxygen from his factories in Baddi to Haryana, which they shut down. Likewise, we were also receiving oxygen from Rajasthan which was also arrested. So whatever oxygen we generate in Haryana, we will secure it first for our patients and then deliver it out of state ".
During his first meeting of the state-level oversight committee on Monday, Vij ordered Food and Drugs Administration officials to deploy their staff to all oxygen manufacturing plants across Haryana to monitor the generation of oxygen from these factories. State police personnel were also deployed to all of these factories to control theft and black marketing.
At the same meeting, Vij also tasked the heads of the industries department to contact all factories to explore ways to increase their capacity to generate more oxygen.