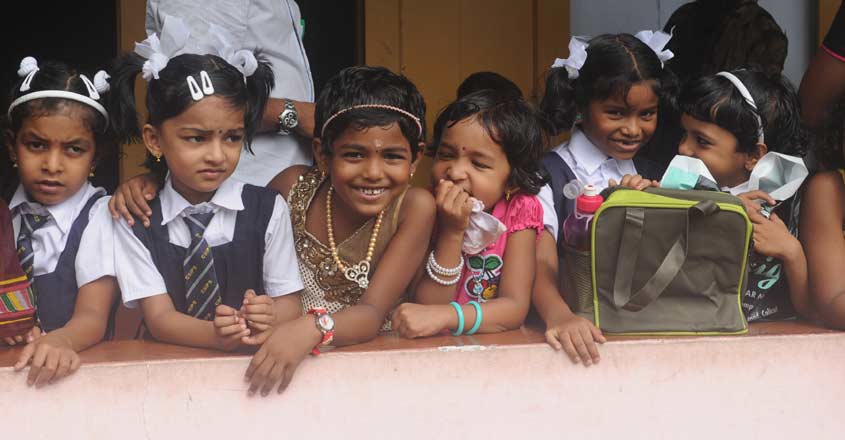 Thiruvananthapuram: After ten months of uncertainty, the education sector is looking forward to the new year. Classes 10 and 12 will be partially resumed from today and colleges will resume from Monday. More than 10 lakh students in 10th and 12th classes in more than 5500 schools are now re-entering direct education. No decision has been taken on the opening of residential schools. The opening of some schools has been postponed to Monday due to practical difficulties. Classes 10 and 12 in CBSE schools will start today and Monday.
Although the fear of the Kovid outbreak has not been completely eradicated, students, teachers and parents are confident that the epidemic can be overcome through safety precautions. The suggestion is that instead of studying on the first day, the children should be given confidence and given guidance on the rest of the study, revision and examination. After completing the class in January and the revision in February, the Department of Education is preparing to conduct the examinations in classes 10 to 12 from March 17. Saturday will be a working day in higher education institutions, including professional colleges.
CBSE 10, 12 Exam May 4 to June 10
New Delhi: The board exams for CBSE Class 10 and 12 will be held from May 4 to June 10 as a written test. The results will be announced before July 15. Practical, internal and project examinations for both classes will be conducted from March 1.
This should be completed before the end of the theory tests. Union Education Minister Ramesh Pokriyal said details of the exam date would be announced later. Council CEO Jerry Arathon said the deadline for the ICSE and ISC exams had not been decided.
School is closer than distance
∙ Teachers, children and other staff should wear masks full time.
Do not wear a mask on trips or at school.
ലം The distance should be strictly observed. Do not stand outside the classroom or on the school grounds.
Do not touch the nose, mouth or eyes with your hands.
Keep windows and doors open in classrooms.
Do not exchange pens, pencils, books, etc.
Wash your hands frequently with soap and water or with a sanitizer.
Avoid eating together. Do not share food or fresh water.
∙ Classroom door handles, desk and duster should be sanitized every 2 hours.
കുട്ടികൾ Children, teachers and staff should not come to school with symptoms such as fever, cough, shortness of breath, or cold.
After returning home, wash used masks and clothes with soap and water only after washing and cleaning.
Direction Helpline if in doubt: 1056, 0471 2552056