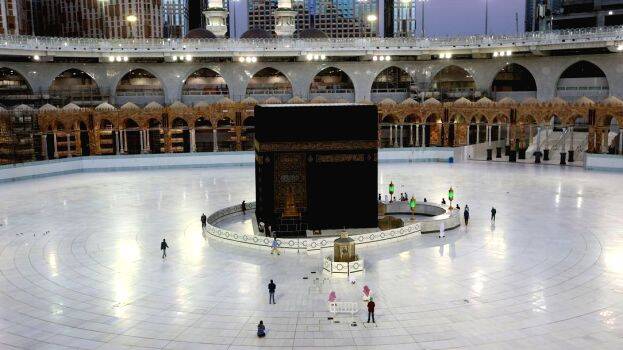 Jeddah: Saudi Arabia has said that employees of service agencies involved in the Hajj pilgrimage will not be allowed to participate in the Hajj this time around. This is the first time that Hajj pilgrims have been banned from performing the pilgrimage.
The Ministry of Hajj and Umrah said that agencies serving in various areas of Hajj should issue instructions to their subordinates in this regard. As the spread of Kovid continues to intensify around the world, only 60,000 people, including locals and foreigners living in Saudi Arabia, have been allowed to perform the Hajj this year. They are divided into different batches to perform Hajj keeping the social distance.
It is reported that the Hajj pilgrims were also barred from performing the rituals of the pilgrimage as it would change the existing arrangements. Currently, only those who have been vaccinated and those between the ages of 18 and 65 who are not seriously ill are allowed to perform Hajj. The Ministry of Hajj and Umrah had yesterday said that those who have not received the second dose of the vaccine permit should get it as soon as possible. Authorities have tightened restrictions to prevent the spread of Kovid in the country due to the Hajj pilgrimage.