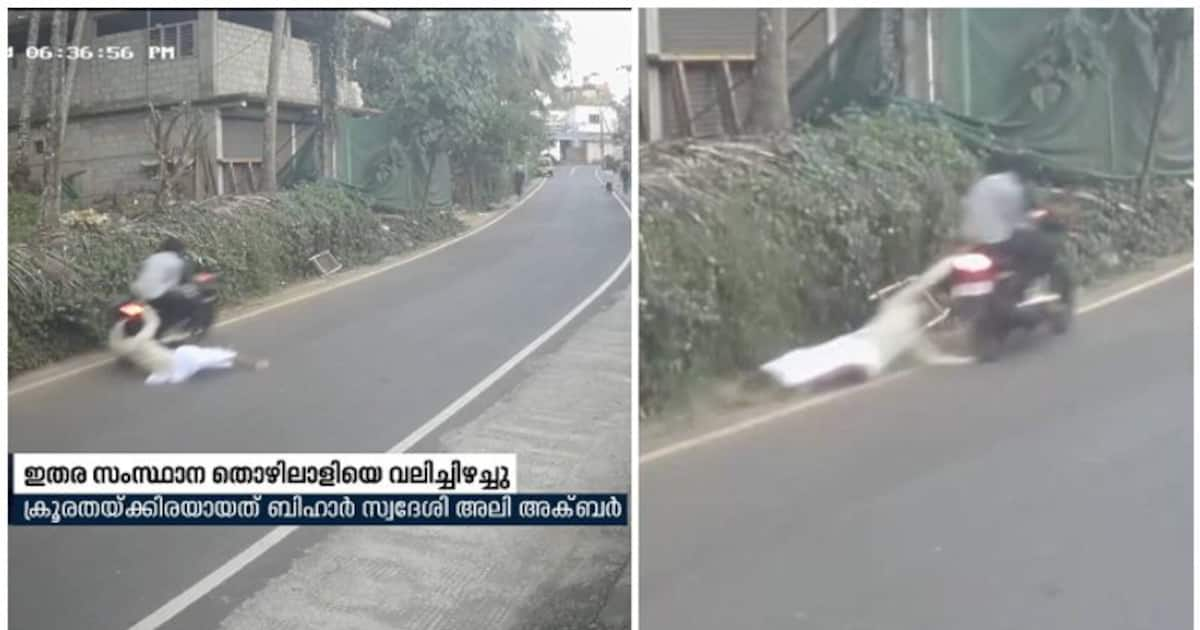 Ali Akbar, a native of Bihar, a resident of Iyad, was dragged through the road. Koduvalli police have taken two people into custody in the incident. Sanu Krishnan and Shamnas from Kakur were arrested
Koduvally, First Published Jul 2, 2021, 7:14 PM IST
Kozhikode: A gang who robbed a mobile phone at Vattoli in Kozhikode Ellet dragged a guest worker on a bike. Ali Akbar, a native of Bihar, a resident of Iyad, was dragged through the road. Koduvalli police have taken two people into custody in the incident. Sanu Krishnan and Shamnas from Kakur were arrested.
MK Muneer MLA said that the atrocities committed by two robbers on Ali Akbar, a guest worker in Eletil Vatoli in Koduvalli constituency, were reprehensible.
The thieves on the bike snatched his mobile and dragged him on the road for several meters. The MLA said that he has asked the Koduvalli police station to take all necessary steps.
Last Updated Jul 2, 2021, 7:14 PM IST