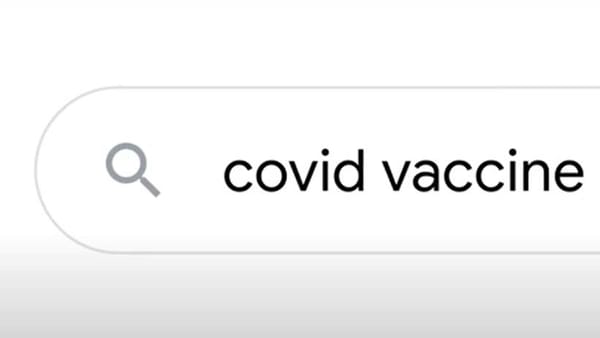 Over the weekend, Google began promoting a video released last week, aimed at encouraging users to take the new coronavirus vaccines. The video titled "Get Back to What You Love" is exactly one minute long, but manages to contain a powerful message.
Getting people around the world to take the vaccine is a difficult task, and the research giant has started its outreach efforts with the United States, a country with large numbers of citizens who do not believe in the effectiveness of drugs. vaccines. Instead of focusing on specific stats and numbers, Google took a personal approach with this short ad.
The one-minute video begins with the company's ubiquitous search homepage, where various search terms are displayed in the bar and then edited. There is an animation of the terms' quarantine 'and' social distancing 'being removed via the backspace key, while another animation shows the words' school closures' and' restrictions from trip " selected with the cursor and then deleted.
The video continues by showing Google Calendar entries with terms we've all grown used to over the past year, having spent most of our days indoors – virtual happy hour, virtual fiesta, and virtual playdate. Another animation then removes the word "virtual" from all of them, then moves on to the second half of the video.
Also read: Facebook Launches New Profile Frames, Sticker To Encourage Covid-19 Vaccination
Video speeds up, showing various locations on Google Maps like a restaurant, theater and other openings instead of being "temporarily closed" – these are shown in different languages, including Spanish and Mandarin . The company then issues the final punch in the last part, showing a search bar view with an animation of the words "covid vaccine near me" being searched for.
There are over five hundred comments on the video, with most appreciating the video calling it powerful, whether it made them cry or saying they would share it elsewhere. At the time of writing, it had racked up a total of 47.55 lakh views on YouTube, barely a week after it was posted.