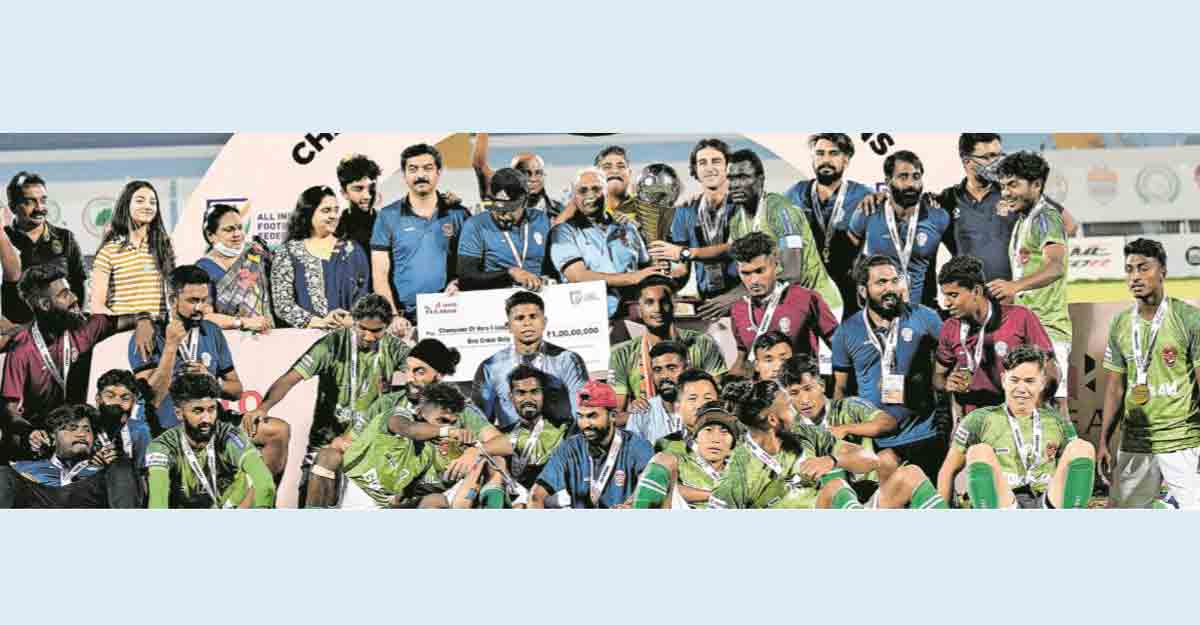 Kolkata: Charthy Gokulam Kerala FC won the I-League Football Championship in Indian Football. Gokulam is the first Kerala club to achieve this feat. This is the fourth year that the team has been established. With this, Gokulam also qualified for the AFC Cup, the Asian Club Championship.
Gokulam defeated Manipur Club Trau FC 4–1 in the final round of the I-League at Kishore Bharathi Stadium yesterday. Gokulam trailed by one goal in the first half but won by four goals in the second half. The goals were scored by Afghanistan's Sharif Mohammed, Ghana's Dennis Aguarere, Malayalee players Emil Benny and Mohammed Rashid. Emil Benny is the hero of the match.
Before the final round, Gokulam, Trau and Churchill Brothers were tied with 26 points. Gokul and Trau were ahead of Churchill in goal difference, so the winner of the Gokulam-Trau match was the winner.
Vidyasagar Singh's goal gave Travo the lead in the 24th minute, shocking Gokul. However, Gokulam scored in the 70th minute with a free kick from Sharif Mohammad, who added three more goals in the next 20 minutes to win the title with 29 points. Churchill Brothers finished second after beating Punjab FC 3–2.
Gokul's only triple
This is Gokul's third title in national football, having won the Durand Cup in 2019 and the National Women's League last year. Gokulam is the only Kerala club to win all these three titles. Gokulam Gopalan is the chairman of the club, which is owned by the Gokulam Group.
English Summary: Gokulam Kerala FC I League football champions