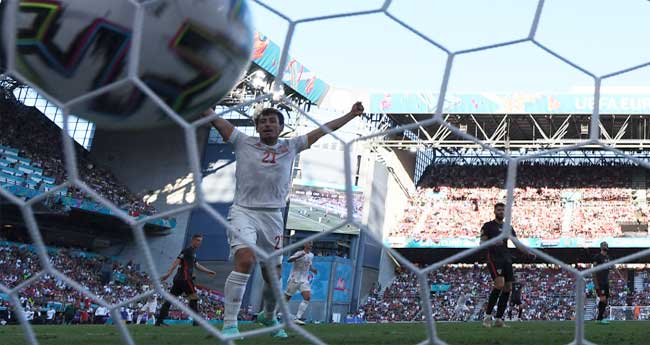 Ricky Martin's Iti Haas Football Song Maya Go … Go .. .Go .. a le a le a le … mati goal … goal … goal … no If so, that's right for the 2020 Euro Cup. All-time goal record in Euro history 2020 c Was born in Ni. France v Switzerland pre-quarterfinals At the end of the day, the number of goals scored in Euro 2020 is 118 Yi. He has scored 108 goals in 2016 so far Nna Ricard.
14 goals a day
The most goals scored in a single day in Euro history Ricard also finished last day. Croatia x Spain (3-5), France x Switzerland (3-3) He scored 14 goals in pre-quarter matches. 14 goals in Euros is the second highest in a single day Is in place. He scored 18 goals in four matches in the Euro 2013 on June 23 And FIG.


He also scored eight goals in the match against Croatia and Spain Became part of the trilogy. The highest in the history of the European Championship It was the second match in which the goal was scored. In 1960, France defeated Yugoslavia 5-4 in the semi-finals The competition is at the top of the list.
Second in a row in the history of Euro Cup football History of being the first team to score five goals in a match The Spanish team took over. Croatia x Spain Pre-Quarter The match ended in a 3-3 draw It's long overdue.
This is the quarter
Choice of quarter-finals in Euro Cup football T. Sweden vs. Ukraine flight starts at 12.30 last night The pre-quarter matches of the tournament are over. The Euro 2020 quarterfinals begin on Friday കു ക. The first match is between Switzerland and Spain. Then Belgium and Italy will meet at 12.30 pm And.