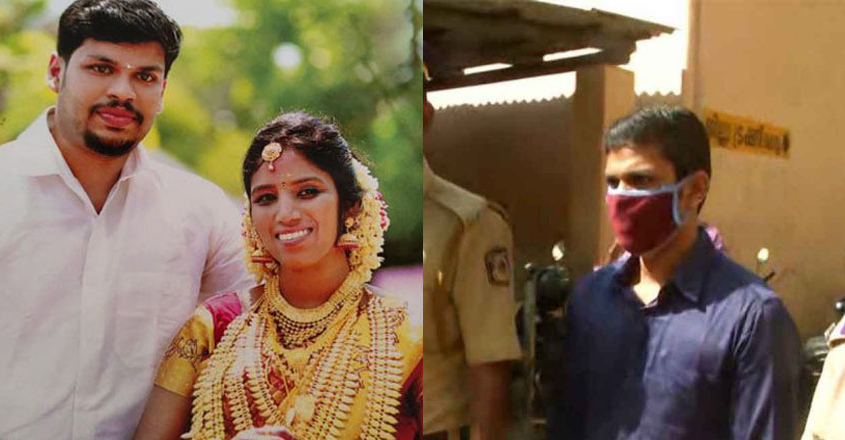 Kollam: The final hearing in the Anchal Uthra murder case has started in the Kollam Sixth Additional Sessions Court. Earlier, Special Public Prosecutor G Mohanraj had argued before Judge M Manoj that her husband Sooraj was preparing the next plan to kill the snake bite even while he was in hospital. Uthra drank even the drug-laced drink, thinking it was her husband's love.
The charges against the accused have been proved based on 28 circumstances. Apart from this, the statement of the apologist Chavarukavu Suresh is similar to that of an eyewitness. The prosecution argued that Sooraj had committed the murder using a snake, believing that he could not prove his guilt. Snake scientist Maveesh Kumar, forest department official Mohammad Anwar and veterinary surgeon Dr. K.S. Dr. Kishore Kumar, Head, Department of Forensic Medicine, Medical College, Thiruvananthapuram; An expert committee comprising Shashikala was appointed.
It became clear that the snake bite that led to Uthra's death was not natural but a murder. Vava Suresh, an expert in handling snakes, also told the court that the incident was a murder. Usually the cobra does not bite without provocation. It is unbelievable that Uthra, who was lying motionless after being given drugs, was bitten twice. The prosecution also argued that the difference in the size of the wounds indicated that the snake had been bitten by pressing on the head. The dummy test related to this was displayed in court. The follow-up will take place on the 5th. Apart from Special Public Prosecutor G Mohan Raj, K Gopish Kumar and CS Sunil also appeared for the prosecution.