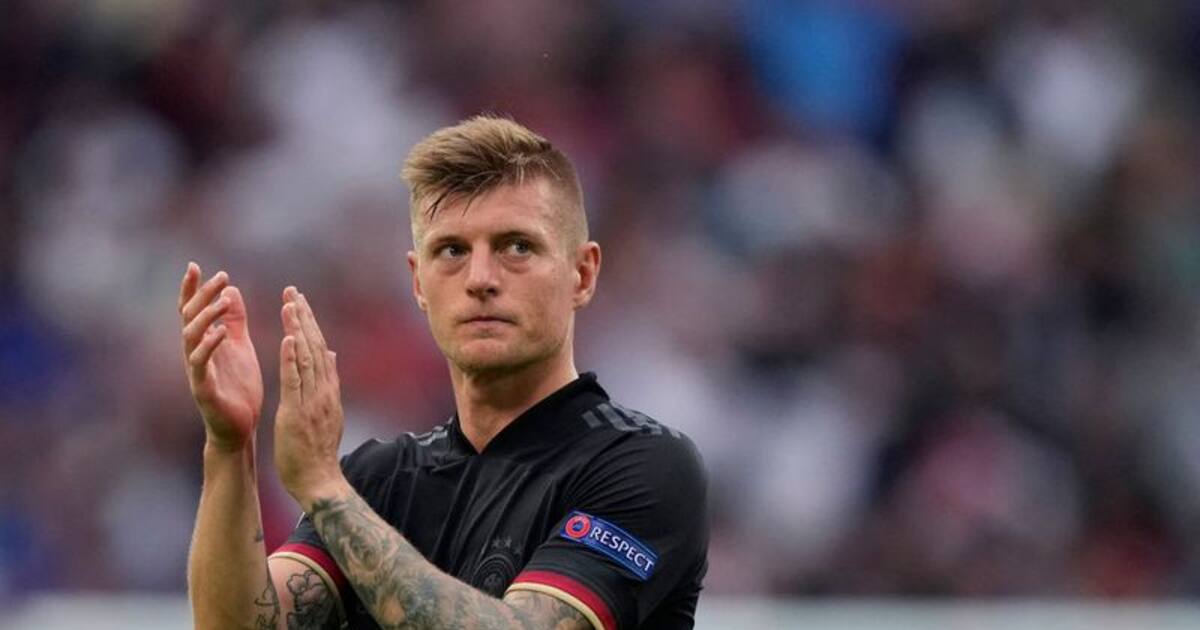 Berlin Hauptbahnhof, First Published Jul 2, 2021, 7:14 PM IST
Berlin: Germany midfielder Tony Cruise has retired from international football. The 31 – year – old Cruz has announced his retirement following his side 's defeat to England in the Euro Cup pre – quarterfinals. In his farewell message, Cruz said that he had given everything for Germany and that the planet could not succeed in winning the Euro Cup alone. Cruz has ruled out playing in next year's World Cup in Qatar.
I played 106 matches for Germany. You will never see me in a German shirt again. The planet wanted to finish the career by winning the Euro Cup with 109 matches for Germany. However, Germany ended their career with 106 appearances in the pre-quarterfinals. The biggest sadness left is not being able to win the Euro Cup alone in his career.
Real Madrid star Cruz has said he has already decided to retire from international football after the Euro Cup. It has already been decided that Qatar will not play in the 2022 World Cup. He realizes that in the next few years he will only focus on games for Real Madrid.
Proud to have worn the German national jersey for 11 years. Thanks to everyone who supported me in my career. And thank you to all the critics who helped me improve my performance by criticizing me. Finally, thanks to German coach Joachim Locke. Because he made me a national player and a world champion. "All the best to new coach Hansie Flick," Cruz said.
Cruz played 106 games for Germany from 2010 to 2021, scoring 17 goals. Cruz was instrumental in Germany 's 7-1 victory over Brazil in the 2014 World Cup semi – final and their victory over Argentina in the final. Cruz scored two goals in Germany's 7-1 victory over Brazil, and was involved in four goals.
Cruz, one of the most assisted players at the 2014 World Cup, was named in FIFA's All-Star Team. Cruz, who started his club career in Bayern Munich, has been a Real Madrid player since 2014.
Last Updated Jul 2, 2021, 7:14 PM IST