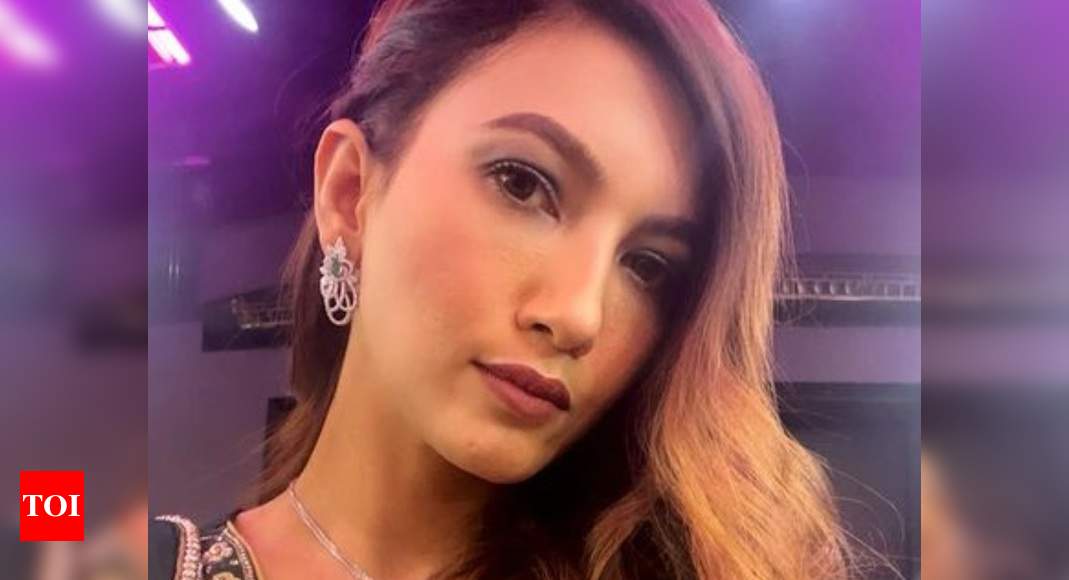 Gauahar Khan slammed a report on Wednesday for suspecting she was pregnant three months after her marriage. The actress and former Bigg Boss winner got angry and said the report was false.
Not only did she also criticize the portal for previously falsely reporting the age gap between her husband Zaid and herself.
Gauahar took to his Twitter account, quoted the report and tweeted: "Tumhara dimaag kharaab hai! Have made bhi. Some sensitivity towards your baseless reports. I am not pregnant, thank you very much!"

Many Gauahar fans have come forward to support her and ask her not to pay attention to them.
Only a few days ago, Gauahar lost his father, who was not doing well. The actress, in mourning, had shared a special post dedicated to her father on her social networks.
She captioned it as follows: "My hero. No man like you, ever! My father passed away, forever like an angel. Alhamdulillah. His passing was a testament to his beautiful life in the best soul that he was. Forever My Pappa. I love you so much. I am so much of you Pappa. N yet can never be even a percent of your magnanimous personality. "
In another post recently, she also praised the two men in her life – her father and her husband – for making her strong in their own way.
She shared: "The two men in my life, who made me a strong woman in different ways. My Pappa, who is my inspiration in the way I speak, in the way I think, in who I have become. . And MY Zaid, who accepted me with my strength, fire and flaws became my biggest sustenance in life and these are the tidal waves. I love you both so much! Pappa you me missing! "