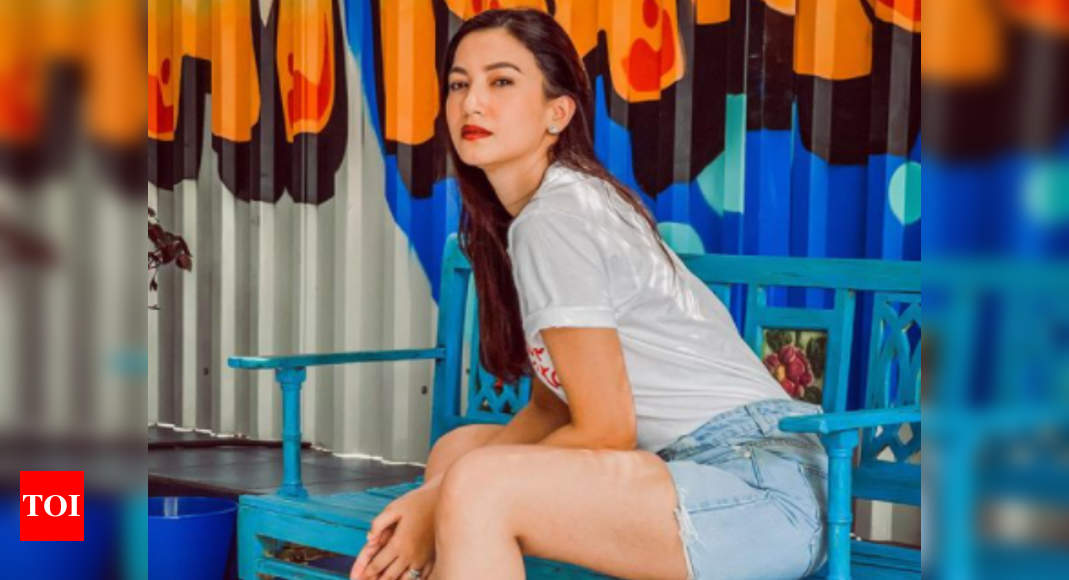 Gauahar Khan shared a super cool photo taking his Instagram handle with a sassy caption after being criticized for flouting COVID-19 guidelines.
The Bigg Boss 7 winner posted an amazing pic in a casual look and wrote: "Attitude hai By Gratitude zyaada …. #beGrateful #spreadLove #Colorsplash"
Ahead of the super sassy photo, Gauahar called on all of his fans to celebrate Holi with caution due to the rapid spread of COVID-19. She took her Instagram story and asked all of her fans to play a safe Holi with their loved ones. In a series of videos, Gauahar said, "So I know the lovely Holi festival is approaching, but the COVID situation is pretty bad. I can say. Who better than me to say it? Well keep aside my phase that I went through in the last 14 days, but here is a call for you to stay home and play Holi with your loved ones at home. Don't be with the crowd, try to avoid being with too many people. Keep your distance, be safe, have a safe Holi. And I hate COVID.
The actress, who was in the news recently for being convicted of violating COVID-19 rules by the BMC and was subsequently placed in institutional quarantine, is finally out, after completing her quarantine period. In addition, a notice of non-cooperation was also issued against the actress for the same by the Federation of Film Workers of West India (FWICE).
Earlier this month, Gauahar was in dire straits due to the death of his father.