Obesity is not a problem in our home. Chetan Jean is now underweight. Husband Alan had arrived in the Century. The current look came from a hundred kilos. Alan is a pilot. He is also active in film production. I don't want to come to the movies. I just want to live happily. No big dreams or desires. My family is bigger than anything else. Husband, son, family of both of us. If you ask me if I want to go out with friends or stay with my family at home, I will say that home is enough. There is always such a friendly mood at home.
There is no program that reduces food. We went to the gym and tried many times, but after realizing that this was not the right job for us, we went down to study the martial art of kickboxing. Once we have learned a technique, it must be extended to more people. For this, a kick boxing training center was started. The idea of ​​starting a new center came when I was three months pregnant.
So with that, I became an entrepreneur. That's how I became a kickboxing trainer. Our center is at Padivattam, Ernakulam. The center has been open for two years now. After giving birth I gained 90 kg again. From there it is now 67 through the workout. Has been kickboxing for five years. Everyone is lazy at first when they hear kick boxing. Especially for women
One wonders if this will work. All I have to say is that if you try at least once, it doesn't seem to stop. Asif Ali, Aparna Balamurali, Arun Kurian, Balu Varghese and Jean Paul have joined us. Supriya Menon was being trained by my head coach Joffil Chettan at home.
Fat is not a problem for Dad. Reluctant to workout. The block support is the bread for all my tastes. Saying no to anything. I have been studying classical dance for 10 years since LKG. Everyone at the dance house loves it. With God's help, I also got the grace and ability of a dad in dance.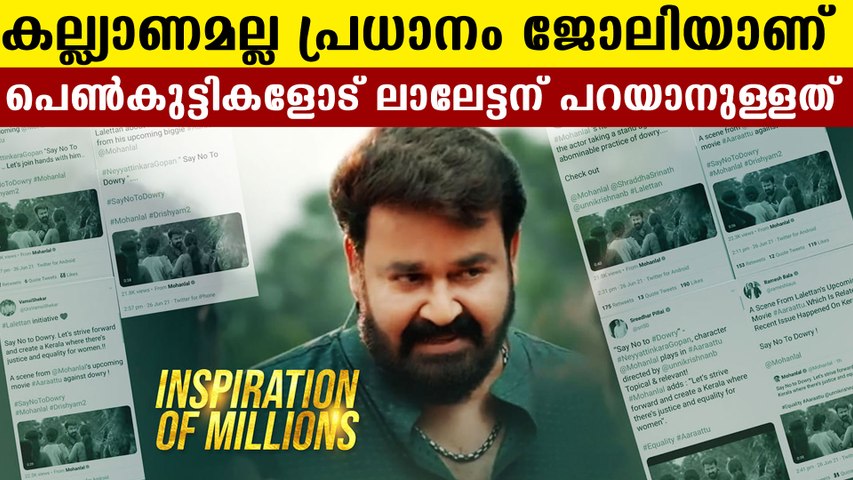 Mohanlal against dowry system
Dad never learned to dance. But the rhythm is natural in the body. Even a small step dance is beautiful to look at. Now I am studying Western Dance. When you dance, you don't think about whether you are fat or not. Monica says she's in another world now.