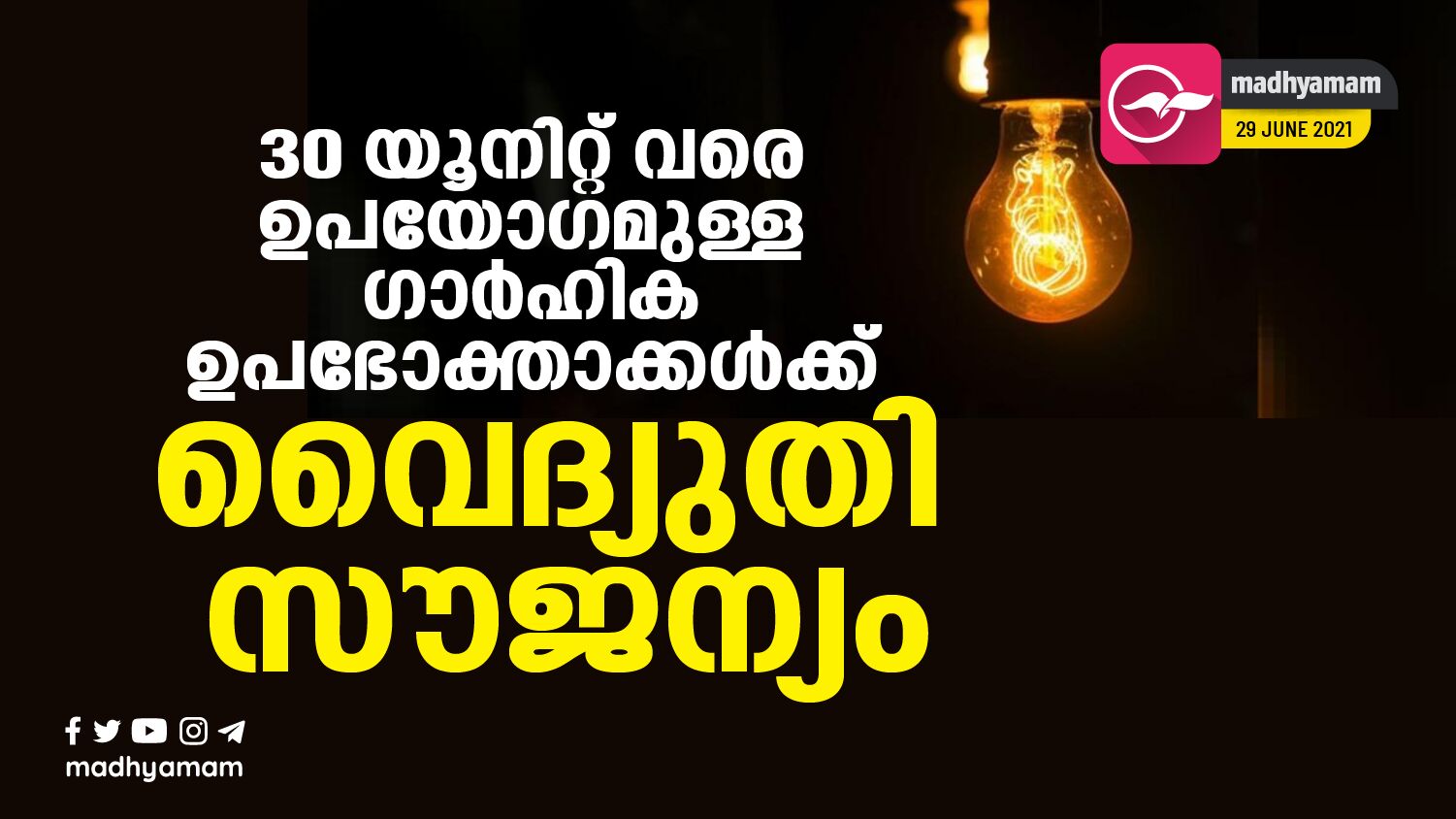 Thiruvananthapuram: In the wake of the Kovid crisis and the Lok Down, the government has announced relief measures on electricity tariffs. It will benefit low monthly power consumers, industrial and commercial consumers and movie theaters. The concessions were announced by Chief Minister Pinarayi Vijayan.
* Free electricity to domestic consumers using up to 30 units per month. The government subsidized free electricity to household consumers with a connected load of up to 500 watts and an average consumption of up to 20 units per month. Connected load is now being offered free of cost to home users consuming up to 30 units per month.
* BPL domestic customers with a connected load of up to 1000 watts and consumption of up to 40 units per month will also get the same rate as those who use up to 50 units. The regulatory commission had fixed the rate at Rs 1.50 per unit for up to 40 units. Allow customers to consume up to 50 units per month without changing the connected load limit.
* 25% discount on fixed / demand charge for May / 2021 for commercial / industrial customers.
Movie theaters will get a 50% discount on the fixed / demand charge for May 2021. These categories will be allowed three times interest free payment till 30.09.2021 after deducting the concessions given on fixed / demand charge. This category of customers will be reimbursed on subsequent bills if the bill amount for the period is partially or fully paid.