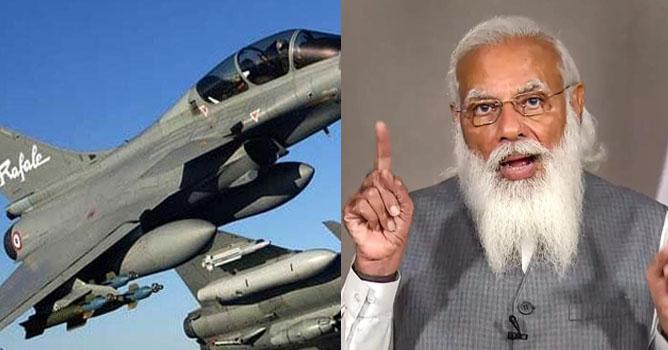 France's inquiry into the referendum; Congress says corruption has come out
New Delhi: The Rafale controversy is once again being discussed in India following reports that France has launched an investigation into allegations of corruption in the Rafale warplane deal.
Congress has called for a joint parliamentary committee to probe allegations of corruption in connection with the Rafale warplanes. The congressional hearing about that were exactly where the firing came from.
The Financial Crimes Branch of the French Prosecution Service is investigating.
'The raffle scandal has now come out. The Joint Parliamentary Committee should investigate the raffle scandal. What Rahul Gandhi and the Congress have said has now been proven, "Congress spokesperson Randeep Surjewala tweeted.
The first allegation of corruption comes from India's purchase of 36 warplanes from France for Rs 56,000 crore. The French media reported that a judge had been appointed to lead a judicial inquiry into allegations of corruption and bias in the deal.
The Congress demanded that the raffles be a national security issue and that the Prime Minister be held accountable.
Click here to financially support Dolnews' freelance journalism
Dolnews can also be followed through Telegram and WhatsApp
Content Highlight: Rafale corruption allegation France starts investigation