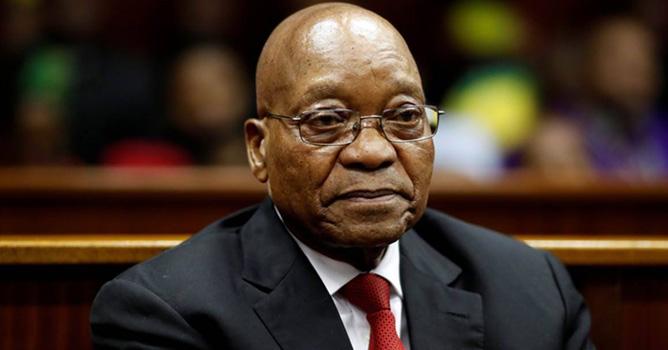 Former South African President Jacob Zuma jailed in court
Johannesburg: Former South African President Jacob Zuma has been sentenced to life in prison. Jacob Zuma was sentenced to 15 months in prison in a court case. The Constitutional Court sentenced him to life in prison for failing to comply with a court order to co-operate with the Commission of Inquiry into allegations of corruption during his presidency.
Judge CC Khampepe ruled that Zuma's action was "unbearable and bizarre." The court also directed that the sentence be served immediately.
The court ruled that Zuma had sought public sympathy to escape corruption and that it violated constitutional principles. The court said no individual was above the law.
Before announcing his sentence, the court added that Zuma, as a former head of state, was aware of the law but had blatantly violated the court order.
Earlier, the court found Zuma guilty of corruption and sentenced him to two years in prison. Zuma, 79, was convicted of corruption during his nine years in power.
However, he did not co-operate with the Commission of Inquiry. In 2018, Jacob Zuma will lose power following allegations of corruption.
Jacob Zuma is facing trial in connection with the 1999 purchase of Randin fighter jets, patrol boats and military gear from Europe.
Click here to financially support Dolnews' freelance journalism
Dolnews can also be followed through Telegram and WhatsApp
CONTENT HIGHLIGHTS: South Africa's Ex President Jacob Zuma Gets 15-Month Jail Term For Contempt Of Court