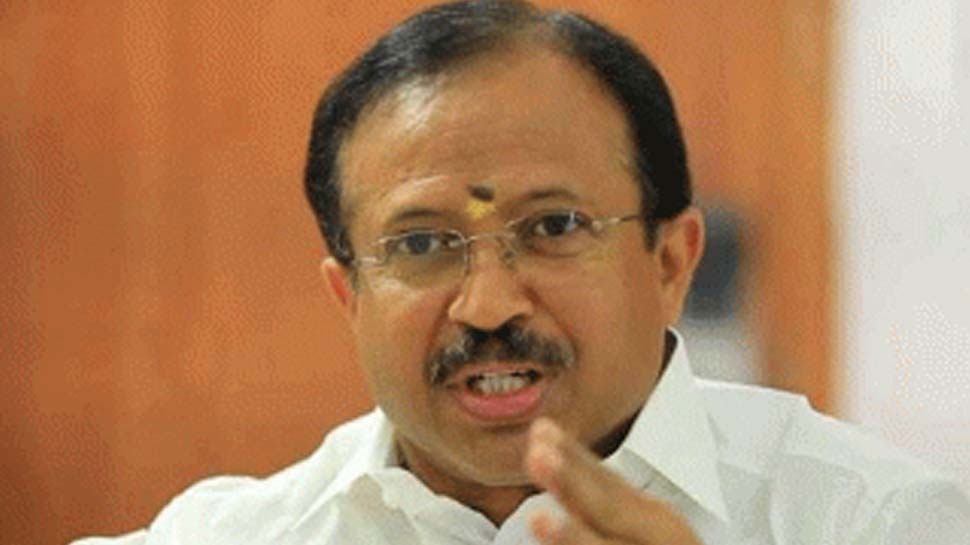 Thiruvananthapuram: FOMA (Federation of Malayalee Associations of America) has decided to procure maximum number of handloom products to lift the Balaramapuram handloom industry out of crisis.
All the 80 member organizations of FOMA will buy handloom fabrics at Balaramapuram during Onam. In addition, organizations and individuals will donate handloom products to the inmates of local orphanages and old age homes as Onam gifts.
Also Read: Kerala Covid Update: Kovid-19 confirmed for 12,095 people in the state today; Test Positivity Rate 10.11
FOMA fully supports the project of Sissa (Center for Innovation Science and Social Action), a voluntary organization, to bring handloom products tied up in Balaramapuram directly to the United States from small weavers.
Union Minister of State for External Affairs V Muraleedharan was the chief guest at the meeting (V Muraleedharan) Attended. He said efforts should be made to bring Kerala's premium products like coir, handloom and Ayurveda to the global market.
Also Read: Government records show only one-third of actual Kovid deaths: K Surendran
The Minister said that the industrial development of Kerala is possible only through the development of traditional industries and that the greatest feature of Balaramapuram handloom is its quality and that the workers of Balaramapuram are a community that is not willing to compromise on employment even when they are starving and therefore they are producing unmixed products.
FOMA President Onion George presided. He assured that the project would be taken up and made a success as it was an urgent task. Onion George said that various organizations have expressed their willingness to buy the products.
Also Read: Kodakara hawala case: Notice to K Surendran to appear for questioning
Subath Kamalesan presented the outline of the project. Dileep Varghese, Dr. Jacob Thomas, Roshan Plamutil and Viji Abraham placed orders for the products at the same time. Cissa was represented by General Secretary Dr C Sureshkumar and former Hantes General Manager Muralith Kumar.
FOMA General Secretary T Unnikrishnan, Treasurer Thomas T Oommen, Vice President Pradeep Nair, Vice Treasurer Biju Thonikkadavan, General Secretary Jose Manukatte, Hari Hari Namboothiri, Binu Surendran, Nandakumar Chuckingal, Paul Mathai, Jimmy Thomas and Dr Madhu Nambiar were also present.
The latest news is now in your hands … News is available in Hindi, Tamil, Telugu and Kannada besides Malayalam. ZEEHindustanApp Click on the link below to download …
android Link – https://bit.ly/3b0IeqA
To subscribe to our social media pages
Twitter
,

Facebook
Click on the links.