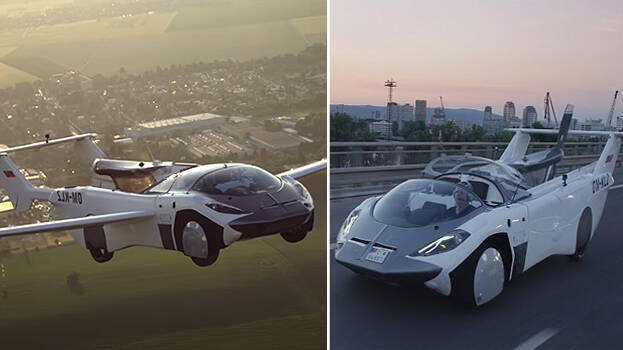 The flying cars that are only seen in science fiction movies are becoming a reality. News that the dual-mode car-aircraft Aircar has completed a 35-minute test flight on June 28 at Slovakia's Nitra and Bratislava International Airports has given new life to this dream.
It was Cleanvision, the air car behind it, that informed the outside world about the car's successful test flight. The company has shared footage of the test flight on social media. The footage also shows the Aircar being transformed into a sports car within three minutes of landing.
The car is powered by a 160 hp BMW engine with fixed propeller and ballistic parachute. It can travel 1,000 km at an altitude of 8,200 feet (2,500 m). So far, the AirCar has flown smoothly in the air for 40 hours.