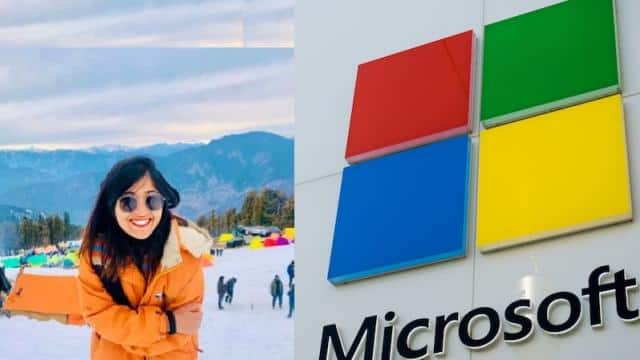 An Indian woman hacker has been awarded Rs 22 lakh for resolving a serious security breach at Microsoft. Aditi Singh, a native of Delhi, has made a proud move from Microsoft. Aditi has solved a remote code execution bug in Azure, Microsoft's cloud platform.
This is not the first time Aditi has made such a breakthrough in bug tracking on powerful systems. Two months ago, a comparable RCE was launched on Facebook. The bug was found with a prize of Rs 5.5 lakh.
Twenty-year-old Aditi learned the hacking technique on her own. Aditi said she did not want to be a cyber security analyst. Aditi's life changed when she studied at a private institution in Kota for training in the medical entrance exam. Aditi said he had no previous experience in computer science. Aditi started Bug Bounty Hunting a year ago. With this, Aditi switched from medical studies.
Aditi practiced JavaScript and other programming languages ​​through YouTube. Aditi first discovered a security flaw in Map My India. This brought Aditi to the attention of the institution and he was invited to work for Map My India even though he did not have a degree. Aditi's interest in bug hunting sets her apart from hacking. Aditi's family is happy that their daughter has received a huge reward for her efforts.
Flowers and Twentyfour News are teaming up for the Kovid fight
Through the COVID WAR 24X7 campaign. This is a war. A war that we fight together with the sole aim of victory.
Doctor In | Covid Warriors | Stay Home Creative Challenge | Perfect Ok Photography Award | Inspire The Idea Bank
News you want to know
In your Facebook Feed
24 News