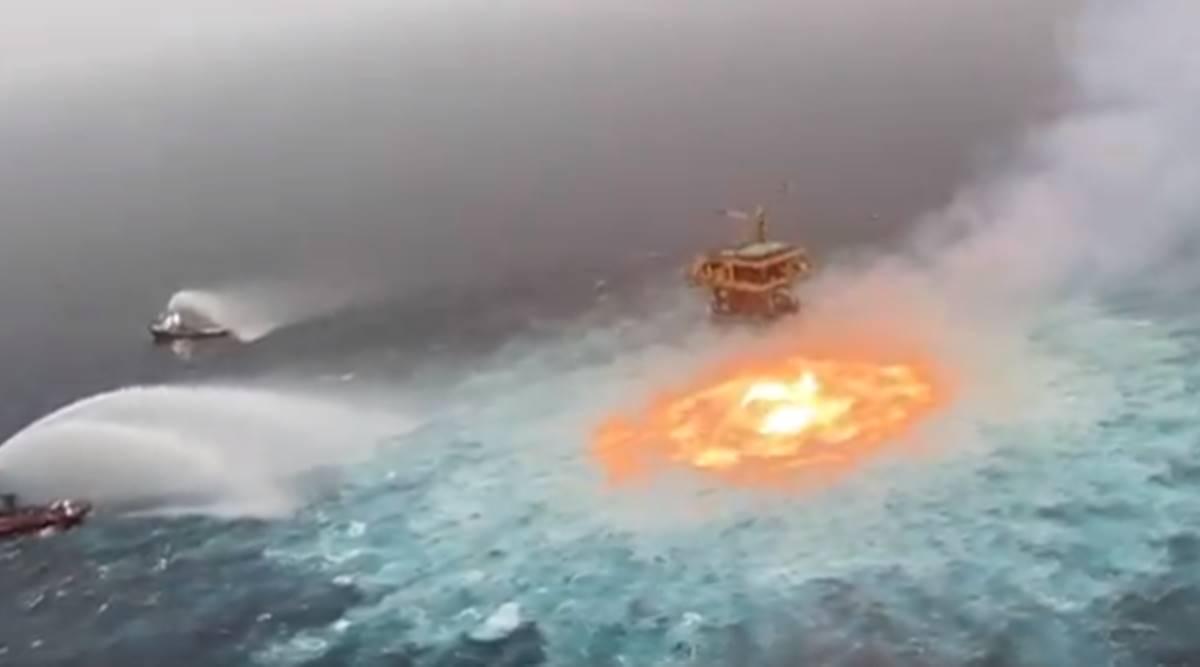 Large sea fire near Yucatan Peninsula. The Mexican fuel company Pemexs said the fire was caused by a gas leak in a submarine fuel pipeline. The video shows the flames rising above the water. The video has already gone viral on social media.
Angel Carisels, head of Mexico's Oil Safety, said there had been no gas leaks. But he was not ready to reveal what was burning above the water.
The fire broke out at 5.15 am local time. The fire was brought under control and extinguished by 10.30 am, Pemex officials said. No one was injured and no operation was reported. The company said it would conduct a detailed investigation into the incident. The fire broke out in a pipeline connecting Pemex to Ku Malo Sap Oil Development. Prior to this, there was an accident at Pemex.
Flowers and Twentyfour News are teaming up for the Kovid fight
Through the COVID WAR 24X7 campaign. This is a war. The war we are waging together with the sole aim of victory.
Doctor In | Covid Warriors | Stay Home Creative Challenge | Perfect Ok Photography Award | Inspire The Idea Bank
News you want to know
In your Facebook Feed
24 News