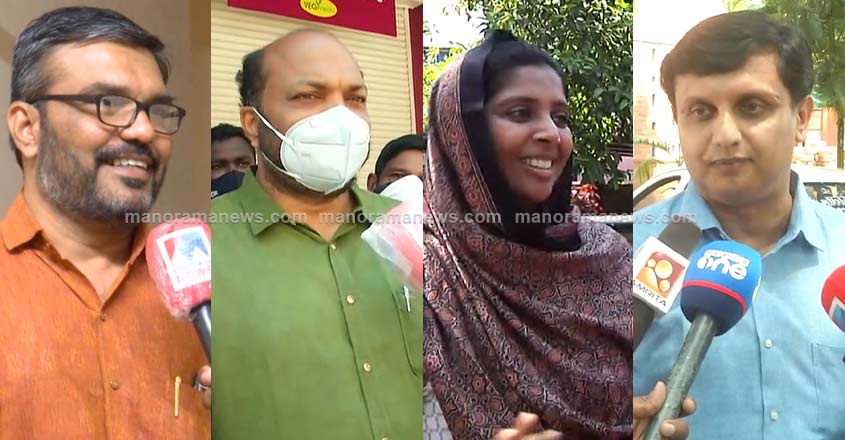 Left candidate MB Rajesh said that in Trithala, the competition is not between individuals but between political policies. MB Rajesh told Manorama News that there has been controversy in every election and he is fully confident.
LDF candidate P. Rajeev said that there is hope of complete victory in Kalamassery constituency. P Rajeev told Manorama News that the life of a communist is an open book and people know who campaigned against him in the constituency.
Shelna Nishad, a CPM candidate from Aluva, said she was campaigning in the belief that she could win back the constituency from the UDF. Shelna told Manorama News that it was a happy and proud moment and she did not hesitate to respond to the criticism leveled against her.
Beypore candidate Mohammad Riyaz said that the LDF is sure to win all the 13 seats in Kozhikode including Beypore. The left wave is everywhere. Mohammad Riyaz Kozhikode said that the continuation of the rule is assured.