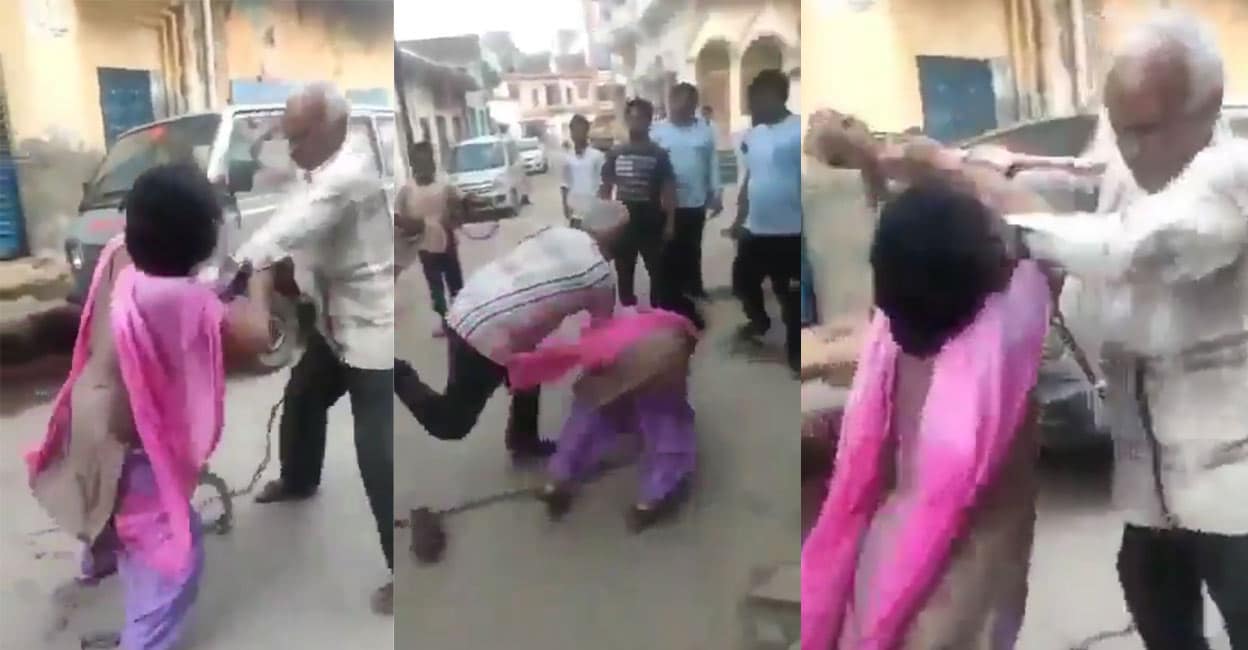 In the last few days, there have been active discussions in Kerala against the mental and physical abuse of nieces and nephews who come home for property and money. But a horrific incident is being reported from Bijnor in Uttar Pradesh which proves that experiences like Vismaya and Suchitra are not limited to women in Kerala. The scenes come out of the father-in-law tying the widowed daughter-in-law in chains and beating her on the road.
Hridesh Kumar, 64, brutally beat his 40-year-old daughter-in-law Saroj Devi in ​​front of the public on Nadu Road. Saroj Devi can be seen paralyzed after being beaten with her hands tied in chains. Hridesh Kumar was dragging them along the road even after they fell to the ground. None of the people around him stopped Hrithesh Kumar.
Hridesh Kumar was taken into police custody after the video recorded by one of the spectators went viral. Bijnor Superintendent of Police Dharamveer Singh said that during interrogation, he said that his daughter-in-law was beaten up following a property dispute. A case has been registered against him under various sections of the Indian Penal Code. However, the video, which was shared on Twitter, went viral, sparking widespread protests.
English Summary: Father IN Law Thrashes Widow On Street