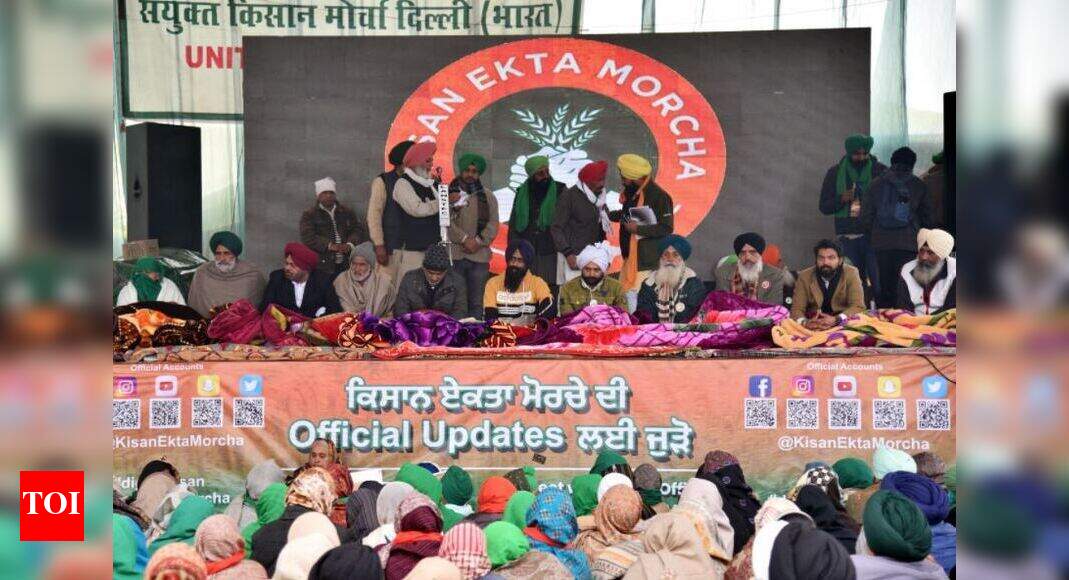 NEW DELHI: A day after talks on the new farm laws made progress, farm unions said on Thursday that the Center's call to offer them an alternative to repealing the laws was not feasible.
"Unless the laws are repealed, there is no opportunity to discuss farmer-friendly changes in mandis and processes to ensure the doubling of farmers' income," said AIKSCC, a coordinating body for the farmers. unions. They urged the Center "to stop being rigid and not to indulge in semantics".
This appears to be a posturing exercise on the part of the farmers ahead of the next round of negotiations on January 4, where the main sticking points are to be discussed.
Thursday's remarks came after union representatives met on the outcome of Wednesday's talks. Although they called the government's deal "in principle" with two demands – to put aside the electricity amendment bill and to remove the penalties for stubble burning – a "major victory," they said. said their mobilization would continue.
The progress of the talks marks a further concession on the part of the Center, but only on issues on which it was prepared to change its position. The government has sought to keep the unions engaged and bypassed the higher bar that unions have set for themselves from time to time.
Agriculture Minister Narendra Singh Tomar in talks on Wednesday urged unions to come up with an alternative to repealing agricultural laws and also insisted on having a committee that can examine the "constitutional validity" of the request.
"The government is needlessly putting itself in a corner by widening the trust deficit as it continues to defend the laws in an intensified public relations effort and continually attempts to discredit the farmers' movement in many ways. This shouldn't be the case, "Mahila Kisan Adhikar Manch's Kavitha Kuruganti told TOI.
Reflecting the mood of the farmers' representatives, Kuruganti, a member of the coordinating body's working group and the only representative of the 41 women farmers who attended the talks, said: "The first requirement is the de-escalation of this posture. , so that it does not become a matter of prestige. The government is not dealing with political adversaries but with most of Indian society and economy.