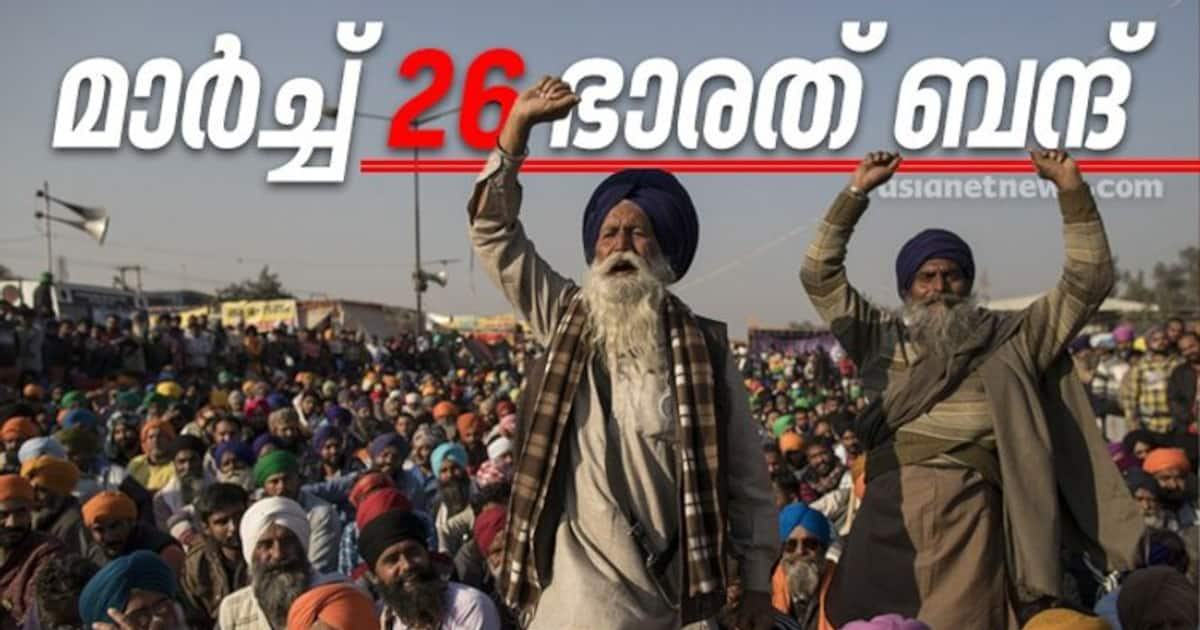 New Delhi: Farmers' organizations have declared a Bharat Bandh on the 26th of this month. The bandh was announced four months after the farmers' strike. The unions also decided to observe a day of protest on March 15 in collaboration with trade unions against the increase in fuel prices. The farmers' strike continues and the central government continues to ignore it. In this context, the opposition's demand for a separate debate on the issue has caused a stir in both houses of Parliament today. The Opposition demanded this as soon as the proceedings in the Lok Sabha and Rajya Sabha began. The government opposed the opposition's demand, saying the farmers' strike had already been discussed in detail in the House.
Read Exclusive COVID-19 Coronavirus News updates, from Kerala, India and World at Asianet News.
Watch Asianetnews Live TV Here
Play a virtual boat racing game .. Challenge yourself … Click to play now
Dear readers, you can post your comments in the comment box below. Pornographic comments, suicidal remarks, hurtful religious and racial slurs and political hate speech are all criminal offenses under the Central Government's IT Act. Comments are solely the responsibility of the author.
Last Updated Mar 10, 2021, 8:17 PM IST