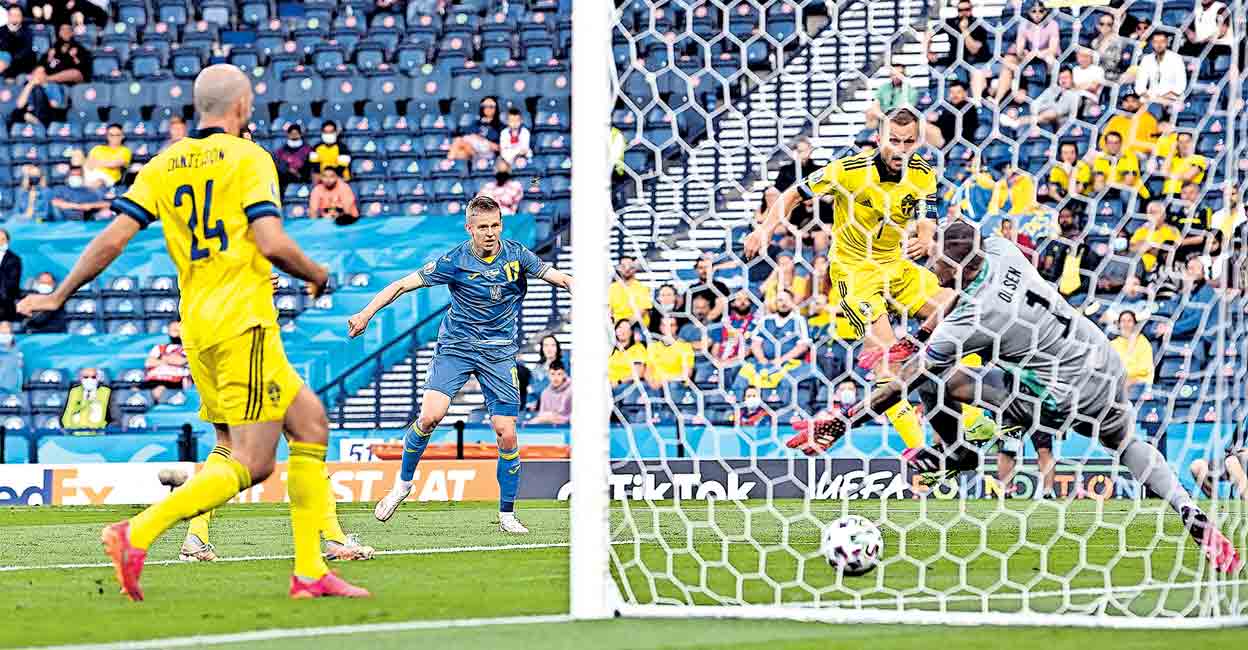 Ukraine beat Sweden 2–1 to advance to Euro Cup quarter-finals England will face England in the quarterfinals on July 3. Artem Dobic scored the winning goal for Ukraine in the 120 + 1st minute. Ukraine, coached by former superstar Andrei Shevchenko, took the lead in the game but then drew level.
Sweden defender Marcus Daniels was shown a red card in the first half of injury time. Sweden then had to play with 10 men and could not hold their own against Ukraine. Yarmolenko opened the scoring for Ukraine in the 27th minute. Andrei Yarmolenko connected the ball on the right wing and picked it up for Alexander Sinchenko, who was unmarked on the left wing.
Sinchenko's bullet into Swedish goalkeeper Robben Olsen's net (1–0). Sweden struck back in the 43rd minute. Emil Fosberg's smashing shot that got the ball 25 yards out for the goalpost. Goalkeeper Bushan was unable to stop a deflected shot by Ukrainian defender Ilya Sabani (1–1). Marcus Danielson was sent off in the 98th minute for a dangerous foul. Ukraine striker Artem Besid, who injured his leg after being kicked by Danielson, was also ruled out.
English Summary: Ukraine beat Sweden 2-1 after extra time to enter quarters