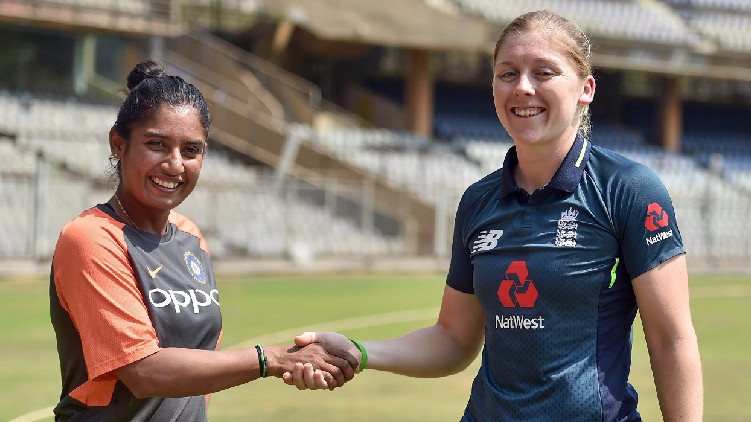 Today is the second match of the England-India women's ODI series. The Denite match will take place today. The match will be played at 6.30 pm Indian time at the Cooper Associates County Ground in Tonton. India, who lost the first match miserably, need to win this match. If this match fails again, India will lose the series.
India's slowdown in the first match was a big discussion. India, who batted first and scored just 201 runs, will go down today to try to fix it. There were 181 dot balls in the Indian innings. Out of a total of 50 overs, 30 overs were bowled. India scored 201 runs in the remaining 20 overs. In reply, England won in just 35 overs.
Senior Poonam Rawat's sluggishness affected the Indian innings. Mithali and Poonam combined for 56 runs in 15 overs. Mithali wasted a lot of balls in the first over but later improved his strike rate. Although Mithali was the top scorer with 72 off 108 balls, this innings was not a good one. Mithali said after the match that it was necessary to rotate the strike.
Raising the scoring rate has been addressed so it should come as no surprise to see some changes in the team. Poonam Rawat will be replaced by youngster Jamie Rodriguez. Sneh Rana, who has done well in Test cricket, is also likely to feature in the squad. Sneha will replace Shikha Pandey.
Story Highlights: eng w vs ind w second match today
Flowers and Twentyfour News are teaming up for the Kovid fight
Through the COVID WAR 24X7 campaign. This is a war. The war we are waging together with the sole aim of victory.
Doctor In | Covid Warriors | Stay Home Creative Challenge | Perfect Ok Photography Award | Inspire The Idea Bank
News you want to know
In your Facebook Feed
24 News