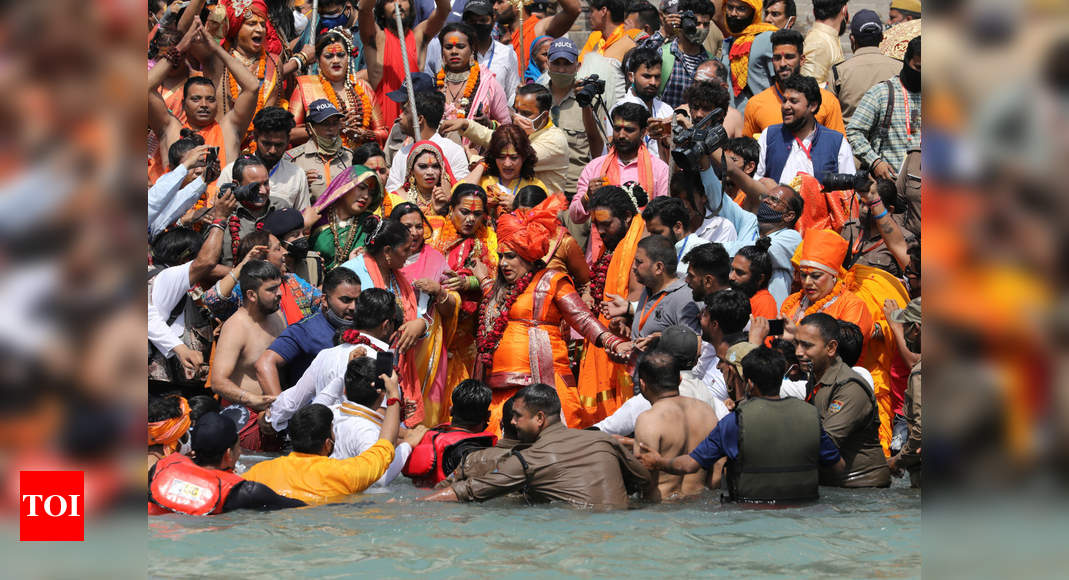 NEW DELHI: The decision of two akhadas to leave the Maha Kumbh Mela in Haridwar divided the Shaivite and Vaishnavite sects of the akhadas in the country. This came even as the government of Uttarakhand refused to jump into the business and announce whether the duration of the festival, which officially ends on April 30, should be cut short.
Thursday, two Sanyasi or Shaivite sects, Niranjani and Anand, had announced that they were withdrawing. But the three Bairagi (or Vaishnavite) sects – Digambar, Nirvani and Nirmohi – said they "had no right" to do so. Sanyasi seers consider the third Shahi Snan, which was April 14, the highest point of the congregation, while for Bairagi seers, Ram navami (April 21) and the fourth Shahi Snan (April 27) are the most important. The supreme body, Akhil Bharatiya Akhada Parishad, tried to resolve the impasse but was unable to make a decision.
"There is no proposal from the state government (to reduce or cancel the Mela), and no official request has been received from the akhadas to truncate Kumbh", chief secretary Om Prakash Tell yourself.