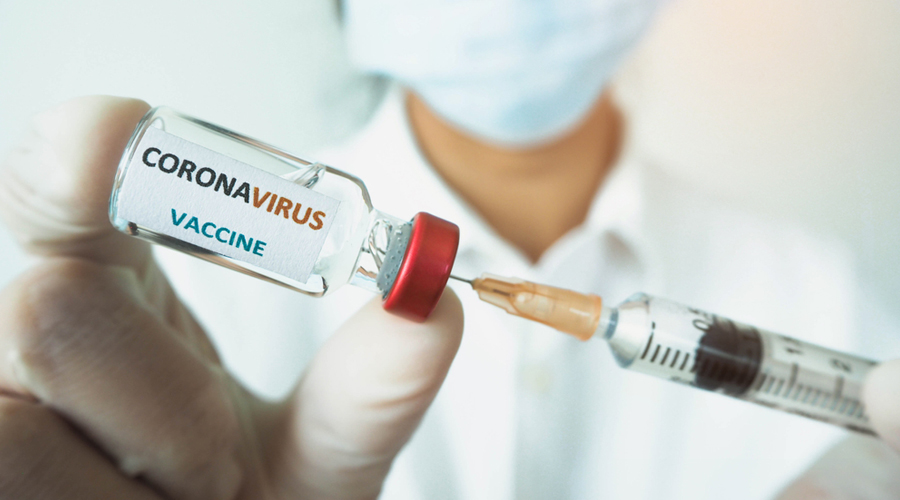 Doctors and other health workers tasked with vaccinating people against Covid-19 will conduct a 'dry trial' in state capitals in India on Saturday to step up preparedness and identify challenges the planned vaccination campaign may encounter.
The Union Health Ministry said on Thursday that the dry run – designed to test all major steps in the vaccination process, except recipient invitations and actual vaccination – will be conducted in au at least three sites in each state capital.
Doctors designated for the exercise in each capital will identify 25 health workers as fictitious beneficiaries at each site and upload their contact details to Co-Win, an application software designed for the Covid-19 vaccination campaign.
Some states have decided to include districts in difficult terrain with poor logistical support, while Kerala and Maharashtra have announced plans to schedule the dry run in several additional cities with their capitals.
The Department of Health has called on states to ensure sufficient space, logistical arrangements, Internet connectivity and electricity, and to ensure that each site has a "three-room configuration" with one entrance and one. separate output.
The dry run will also equip State and Union territory administrations in managing vaccine supply, storage and logistics, including maintaining low temperature storage.
About 96,000 vaccinators have been trained to administer the vaccines.
A key point during the dry run will be the management of any possible adverse events after vaccination. Medical experts have pointed out that during mass vaccination campaigns, a few recipients may experience adverse events, including potentially serious allergic reactions such as anaphylactic shock.
Operational guidelines for the vaccination campaign require physicians at each site to ensure the availability of anaphylactic kits with epinephrine injections that should be given to any recipient who experiences this allergic reaction.
The dry run will also provide an opportunity for healthcare workers to implement infection control measures at vaccination sites to prevent them from becoming sources of infection. Andhra Pradesh, Assam, Gujarat and Punjab had run dry trials at five sites each earlier this week. The health ministry said no major issues were seen in the trials.
A national group of experts on Covid-19 vaccines has recommended that health workers, frontline workers, people over 50 and under 50 with underlying chronic health conditions be a priority for vaccination.
The group estimated that about 300 million people from these four groups should be vaccinated – 10 million healthcare workers, 20 million frontline workers and 270 million people from the other two categories.
A group of regulatory experts reviewing requests for authorization for emergency use of Covid-19 vaccines from three companies called a meeting on Friday.
Health experts following vaccine development efforts believe the AstraZeneca-Oxford vaccine, made in India by the Serum Institute in Pune, is likely to be the first Covid-19 vaccine approved for use in the country.