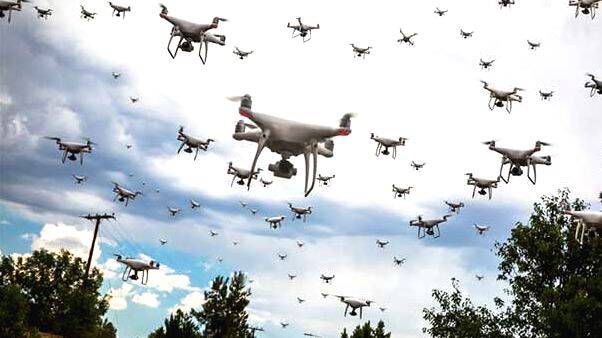 NIA investigation launched
New Delhi: Security forces have foiled a terrorist attack on a Kaluchak military base using drones following the blasts at Jammu airbase. Guards at strategic centers have been strengthened in view of the possibility of further attacks. Meanwhile, the National Investigation Agency has launched an investigation into the drone attack on the air force base. The twin blasts took place at the Jammu airport airbase on Sunday morning. The airport resumed operations yesterday. The two drones appeared on the Jammu-Pathankot highway in the Ratnuchak-Kaluchak area at 11.30 pm on Sunday and at 1.30 am yesterday. Security forces opened fire as soon as they detected their presence on radar. The Army said the two drones then flew back. A military spokesman said the attack was averted because the army was on high alert. NSG commandos have been deployed with guns to shoot down drones.
NIA investigation
The National Investigation Agency (NIA) has launched an investigation into the twin blasts at the high-security Jammu airport airbase. Forensic examination revealed that the blast was carried out by attaching an IED (Improvised Explosive Device) to both drones. The conclusion is that RDX may have been used to inflict further impact. Security forces believe the planes and helicopters were targeted at the airport. The IED was mounted on a remote-controlled drone at an air base just 14 kilometers from the Pakistan border. Although it is common to smuggle weapons with the help of low-flying drones that blindfold radars, this is the first time a bomb has been detonated. The NIA and military investigation teams arrived at the scene and collected samples. Only a forensic examination will reveal whether RDX has been used.