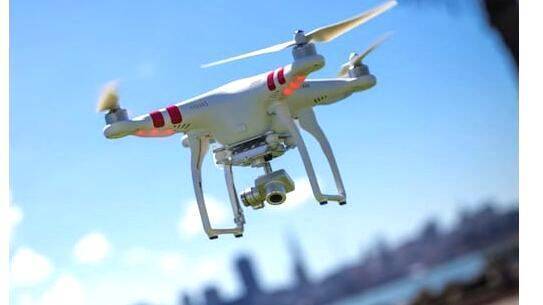 New Delhi: A high-level meeting convened by Prime Minister Narendra Modi today decided to change security arrangements in the wake of Sunday's drone strike at an air base in Jammu. This is in the conclusion that terrorist attacks may be repeated in the future with the help of drones invisible to radar.
According to government sources, the meeting discussed the need to modernize the forces to meet future challenges in the defense sector. Systems for monitoring, detecting and destroying sensitive objects such as drones are available in foreign countries but have not been implemented in India.
Despite reports that drones were being used to smuggle weapons across the Pakistan border, Indian defense agencies had not yet anticipated the threat of violence. The change in defense policy comes as the Jammu incident proves that drones are effective in targeting lethal IEDs.
Although research on drone defense is progressing under the leadership of the DRDO, there are indications that it will be imported from abroad for immediate use and deployed at strategic centers. In addition to military bases and strategic buildings, security arrangements for events and ceremonies attended by VVIPs, including the President and the Prime Minister, may be modified to withstand drone strikes.
Top officials explained the details of the Jammu attack at a high-level meeting at the Prime Minister's official residence. The two-hour meeting was attended by Home Minister Amit Shah, Defense Minister Rajnath Singh, Union Ministers Kiran Reddy and Nityananda Rai, National Security Adviser Ajit Doval, Chief of Defense Staff General Bipin Rawat and Chief of Army Staff General MM. Naravan and others participated.