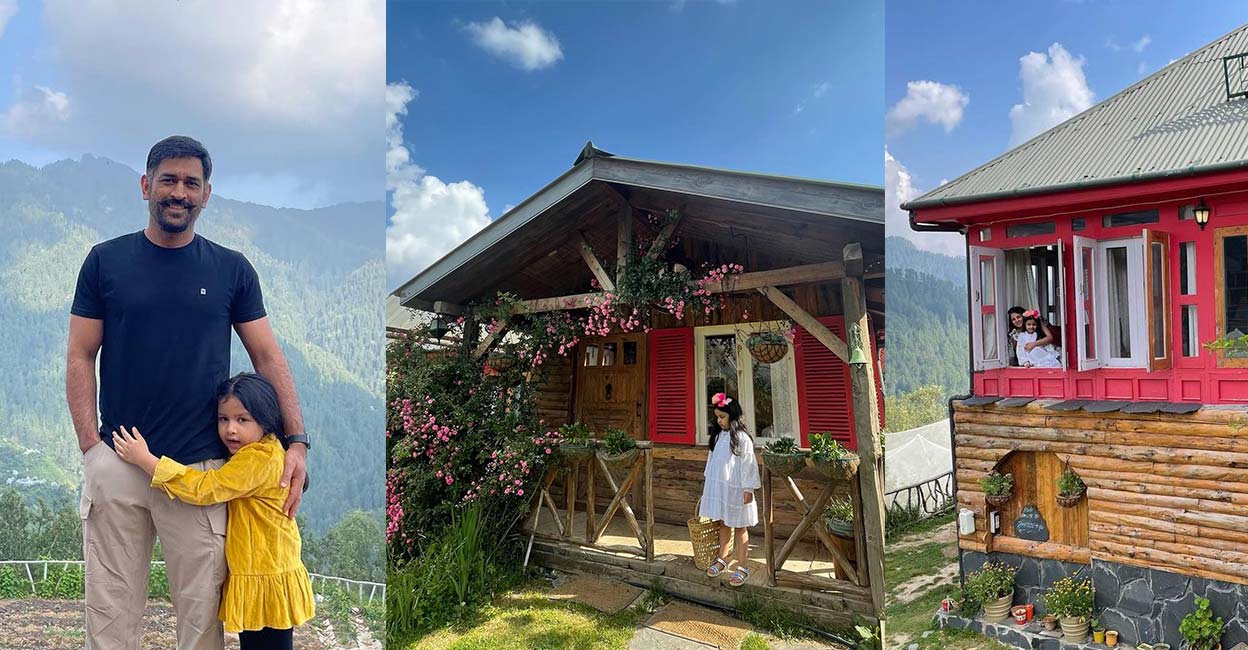 Former Indian cricket captain Mahendra Singh Dhoni and his family were on holiday in Shimla for a few days. A house where one can sit and enjoy the breathtaking views of the hills of Shimla. They lived in such a beautiful house as their dreams. The pictures went viral in an instant after the pictures of the house were posted on Instagram.
As the house is a bit high, one can enjoy the beauty of the hills of Shimla from here. The villa is well-arranged to celebrate the holidays at the hill station. Another attraction is the balcony upstairs. Beautiful flowers are planted in the hanging pots along the balcony canopy and shade. The construction of the villa is very different from the painting. Upstairs is the emphasis on red. The windows are painted white.
Another attraction is the open space made up of large layers of glass. The glass frames are provided with wooden frames. Spacious seating is included on all sides of the villa.
The house is built on two floors. The ground floor is made entirely of wood. There is also a cute photo booth made of wood outside the house. All sides of the villa are adorned with beautiful plants including creeping roses. By the time Dhoni and his family left for Shimla the other day, the house where they were staying had become a star.
English Summary- Dhoni and Family Lived in this beautiful Shimla Resort