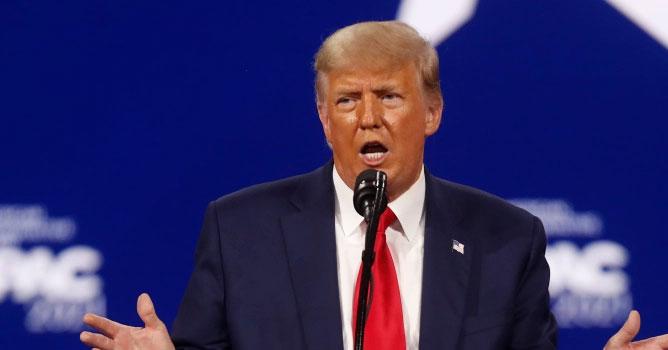 Don't you miss me ?; Heard fake news, Trump is back in public with allegations
Washington: Former US President Donald Trump has appeared in public for the first time since leaving the White House. Trump said he would work with the Republican Party in front of the audience, which was expected to announce the new party.
The Republican president, who has created dramatic scenes in the United States, including the Capitol Rebellion and the Impeachment, has reiterated that the election was rigged. They did not win the election. Trump reiterated in public that the White House had not received them.
"I am not starting a new party. That was fake news, "said Trump. We will work together. Trump reiterated that we will save and strengthen America.
Asked in Conservative political action if you began to miss me, Trump also slammed ten Republican senators who voted against Trump during the Senate impeachment proceedings.
Trump spoke for 90 minutes. Who knows, Trump ended his speech by saying that I will not defeat them a third time. He added that he would support all the leaders who support his mission of Make America Great.
The Senate has acquitted former US President Donald Trump of inciting the Capitol riots. Trump, who has been at his Florida club since stepping down on Jan. 20, welcomed the ruling.
Following the ruling, Trump hinted at returning to active politics. Trump responded by saying that he was resuming his historic and patriotic mission to make America great again.