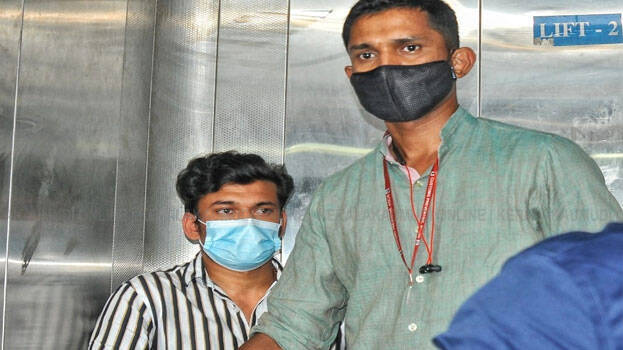 Kochi: Arjun says he has no role in Karipur gold smuggling Customs and the media are spreading lies. He is not a party man. Do not drag the party into this. Arjun said he would prove his innocence. Arjun's response was as he was being taken for evidence.
Meanwhile, Customs told the court that Arjun Ayanki was the main link in the gold smuggling. Customs made this clear in the remand report submitted to the court. According to the customs remand report, several digital pieces of evidence have already been collected proving that Arjun came to Karipur for gold smuggling.
Many young people are involved in gold smuggling. It is a situation where many young people are being used to smuggle gold and steal smuggled gold. The Maruti Swift car driven by Arjun is his own. According to Customs, Sajesh Arjun is only a benami of Ayanki.
It is only that Karr bought it in the name of Sagesh. Arjun appeared for questioning yesterday after destroying all his phone records. All the information given to the customs at the time of the statement was fabricated. He is not cooperating with the investigation. Arjun led a life of luxury. However, the customs remand report states that it is not clear what the revenue was for this.