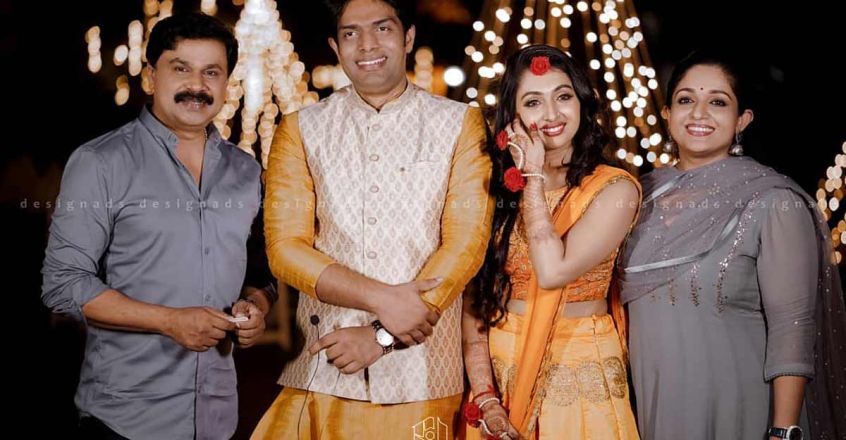 Actor Dileep and his wife Kavya Madhavan were the guests at the wedding reception of actress Urmila Unni's daughter and actress Uttara Unni. They shone in uniform at the ceremony.
Uttara's fianc is Nitesh Nair, a businessman in Bengaluru. The wedding, scheduled for April 2020, was postponed due to Kovid circumstances. The marriage took place a year later.
Biju Menon came with his family for weddings and other functions. Urmila Unni is also a close relative of Samyuktha Verma.
He made his film debut in Lenin Rajendran's Edavapathi. Uttara is also the best dancer. He has also directed short films like Nayant Manth, Po Prints and Second Coming.