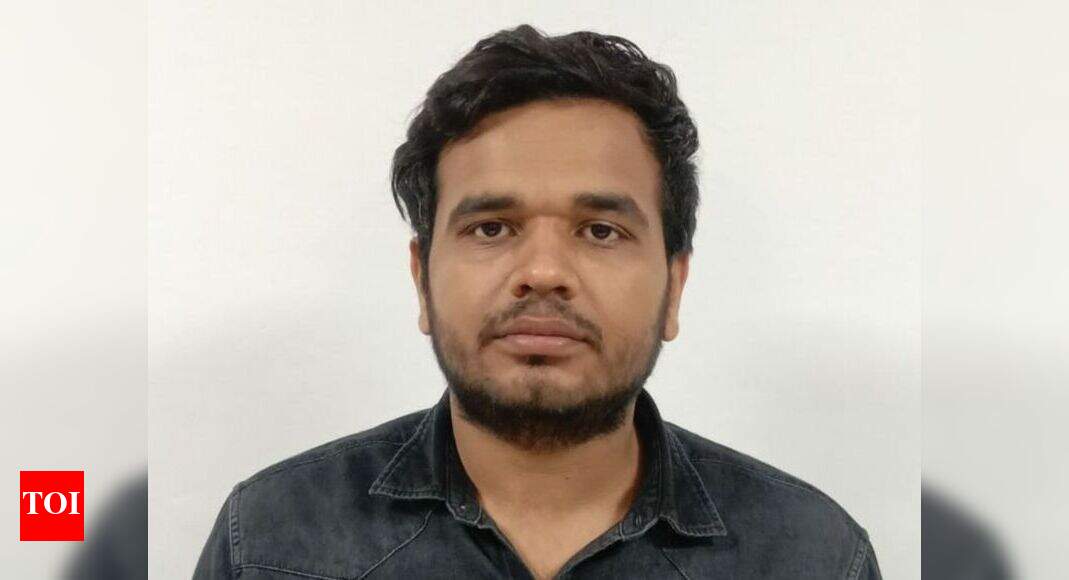 NEW DELHI: Three days after making a daring escape from detention at Delhi's Guru Teg Bahadur Hospital (GTB), notorious gangster Kuldeep Maan aka Fajja was gunned down on Sunday in the Rohini region, northwest of Delhi.
Well-placed sources confirmed that a violent shooting erupted inside a house around 1:30 a.m. when a team led by DCP Pramod Kushwaha and ACP Lalit Mohan Negi and Hriday Bhushan carried out a raid.
Fajja opened fire on the police with automatic weapons and was killed in retaliatory fire.
On March 25, amid intense drama at the premises of the hospital (GTB), Delhi Armed Police (DAP) personnel shot dead one criminal and injured another after attempting to free an inmate of his custody Thursday noon.
The detainee, Kuldeep Maan alias Fajja, had been taken to GTB hospital for an examination.
The criminals, who came in a Scorpio SUV with a police sticker on it, first opened fire in the air, then threw chili powder at the cops and attempted to free Kuldeep but the cops quickly recovered and shot two of them, killing one in the process.
The defendants then fled in different directions, leaving their Scorpio behind.
The inmate managed to escape into the fray and a manhunt was launched for them.
Police say Fajja was taken to hospital for treatment at the OPD.
By the way, he was also taken to the hospital on Wednesday.
He had been to the hospital for his abdominal problems several times over the past two months.
As a team of four policemen accompanied him, another cop was completing the paperwork inside.
When they got to the outside building, around 10 to 15 men attempted to shoot while one grabbed a cop from behind.
As this cop tried to retaliate and withdraw his service pistol, he locked himself up and during that time he asked the other cop to open fire.
At least 20 shots were fired, including 12 from police escorting Fajja.
In the turmoil, Fajja and his associates managed to flee while two of his associates were shot and wounded.
The deceased identified as Ravi Malik, was shot in the chest and collapsed while trying to flee towards door number 1. His partner Ankesh, who suffered two gunshot wounds in the abdomen, fell near of the waste treatment plant and is being processed.
Two of the accused ran towards door number 7 of GTB hospital where they intercepted a man identified as Kapil Yadav who had come from the UP to check his pregnant wife.
The duo then pushed the couple and pointed a gun at Yadav and stole his motorbike.
As they left, they fired three shots in the air and fled.
Fortunately, his pregnant wife suffered no injuries.
Another family member who accompanied them was also safe.
Vinay Pal, who runs a chole-kulcha stand and eyewitness to the motorcycle theft incident, said: "I was doing my usual job when we heard the chaos and gunfire. Immediately we all tried to run for cover, but in the meantime two men rushed over and pushed a man who was about to sit on his motorbike. The man was with two women, including his wife, who was pregnant and she was also pushed. The man fell and was pointed a pistol at shortly after, the two accused fired in the air and fled by bicycle. Some of us have closed our stores for a while ".
Police recovered approximately four pistols from the crime scene and the Scorpion's clothing and weapons.
Investigations revealed that the Scorpio car had a fake Delhi license plate and the owner was located in Haryana.