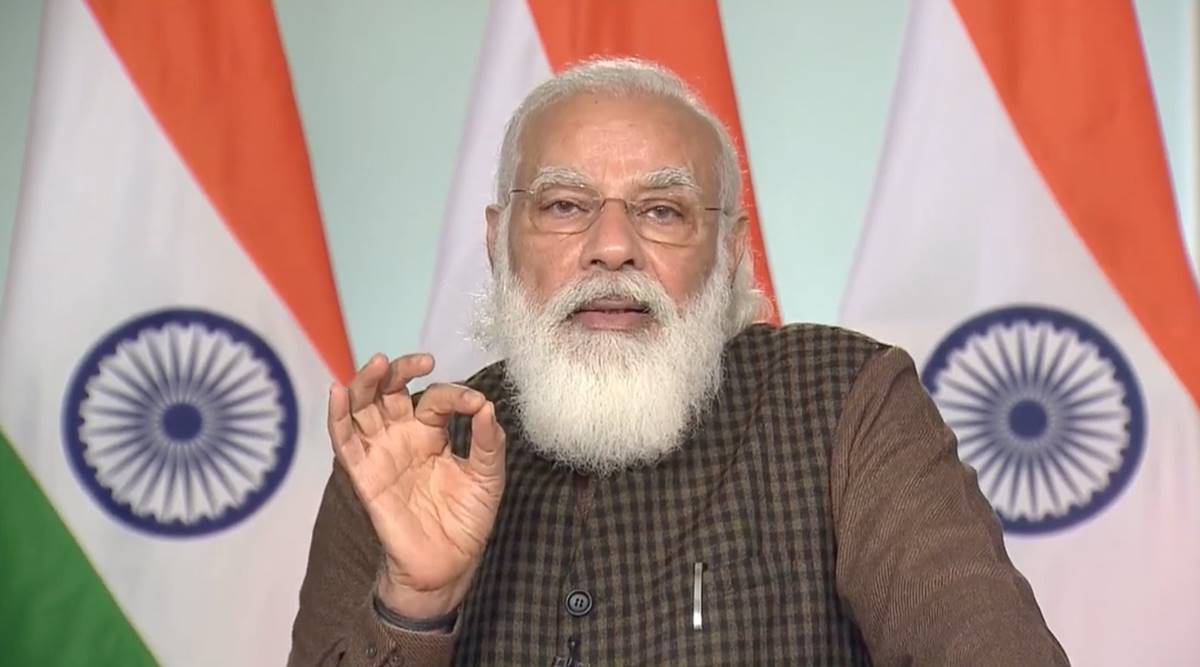 Prime Minister Narendra Modi laid the foundation stone for AIIMS Rajkot on Thursday and remembered the Corona warriors who risked their lives fighting the pandemic. He also urged people not to let their guard down and to strictly adhere to coronavirus prevention standards even after vaccination.
""Swasthya hi sampada hai', the year 2020 has taught us that well. It has been a year full of challenges. Therefore, this last day of the year is the day to remember those Corona warriors who fight for us, risking their lives. I bow to them, "he said.
Declaring that the country is preparing for a mass vaccination, Prime Minister Modi said the new year "comes with the hope of a cure. "I used to say 'jab tak davai nahi dhilai nahi' but now our mantra for 2021 should be: Davai bhi, kadaai bhi (yes to medicine and yes to caution)."
"I am sure the locals would make similar efforts for mass vaccination, as they did to contain the spread of the virus. About a crore of people have recovered from COVID-19 and the number of daily fresh cases in India is declining. 2021 comes with new hope for treatment, "added Modi.
India has become the nerve center for global health, Modi said. "We are working on mission mode to improve medical education in India. After the formation of the National Medical Commission, the quality and quantity of health education will improve, "he added.
On December 21, Minister of Health and Family Harsh Vardhan and Gujarat CM Rupani practically inaugurated the first academic session of 50 MBBS students from AIIMS Rajkot. The campus is now operating in a section of the Pandit Deendayal Upadhayay Government Medical College building and the city PDU hospital.
The state government has allocated 200 acres of land between the villages of Para Pipaliya and Khandheri on the Jamnagar Road on the northern outskirts of the city. The central government has approved a total expenditure of Rs1.195 crore for the proposed campus, which is expected to appear within three years.