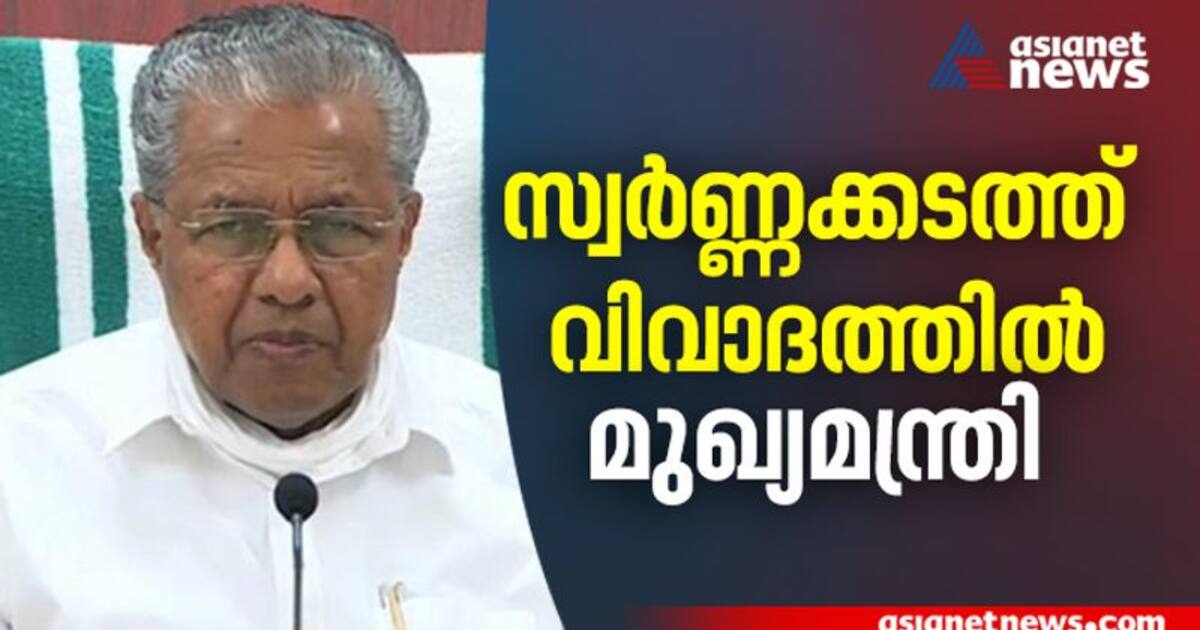 Trivandrum, First Published Jun 29, 2021, 7:13 PM IST
Thiruvananthapuram: Chief Minister Pinarayi Vijayan responds to gold smuggling controversy. The CPM is not a party that protects against wrongdoing. The CM said that strict action would be taken if any wrongdoing was committed and would not support any criminal action.
CM's words
Something wrong is happening in our society. The government has taken a very precise approach to such matters. The government does not protect the activity of a criminal. Whether he has done wrong or has committed a crime. Action will be taken by the government according to the seriousness of the offense. So far it has been done effectively. In some cases, the government is unable to intervene effectively. It has to be done by the concerned agencies. Organized crime is rampant in many parts of our state. It is time to look at what can be done legally to deal effectively with such crimes. We have always taken a strong stand against them.
We need to look at the attitude of the CPM towards such issues. Hundreds of thousands of people have rallied in the CPM. There are many types of it. The CPM is not a party with a fault. The CPM will take action against anyone who acts against the party policy, no matter what it does for the party. As such, many have been expelled from the party. This is not the first time you have heard of it. If someone from the CPM makes a mistake, the CPM will not support that mistake and the culprit. The party that seeks to improve society will not support those who work against it. That has been the position of the party for a long time. No need to worry about that.
There are many such Facebook posts in Kerala. How many people are posting. Can the party go after all this? The party has corrected and dismissed those who acted against the party's usual perception on social media. Not everyone who posts for the party is an official spokesperson for the party. What they are saying is not the party's position.
Last Updated Jun 29, 2021, 7:43 PM IST