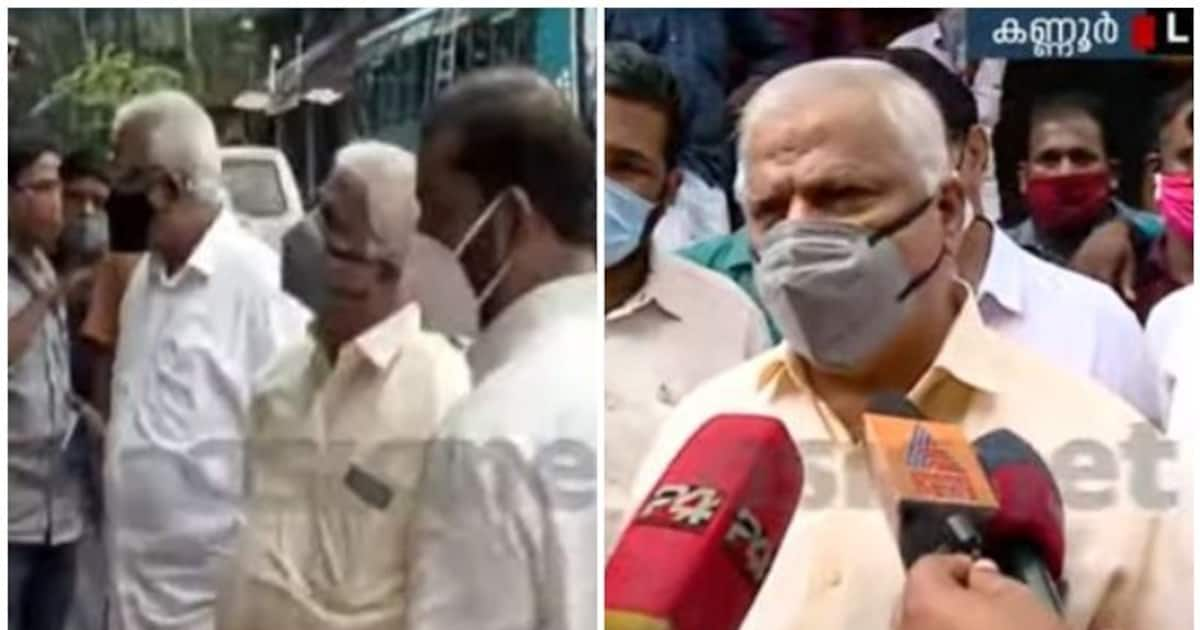 Kannur: CPM leaders visit Peringathur Leaders including CPM district secretary MV Jayarajan, state committee members P Jayarajan, P Harindran and KP Mohanan visited the offices and houses attacked by the League. MV Jayarajan said that the attack took place yesterday which was disrupting normal life. Jayarajan told the media that the attackers tried to carry out a planned riot. Meanwhile, the arrest of Shinos, who was arrested in connection with the murder of Muslim League activist Mansoor, has been recorded. Police said the knife was not a sword found in the area and may have been a weapon that fell from the attackers. Said. Ten League activists have been detained in connection with the destruction of CPM offices during a mourning procession
MV Jayarajan said that the incident that took place yesterday was reprehensible. The violence, organized by the League's criminals, destroyed eight CPM offices, shops and houses. Jayarajan alleged that the leadership of the league was in a criminal silence and was allowing activists to disperse. He called on the CPM to co-operate in peace efforts and take stern action against the killings and the ensuing violence. He added that the league was trying to create riots on the Nadapuram model.
Widespread violence erupted against CPM offices in the region during Mansoor's mourning march last night. League workers set fire to Peringathur and Peringalam local committee offices and the P Krishna Pillai memorial building. The Keermadam, Kochiyangadi and Kadavathoor branch committee offices on the way to Mansoor's house were also set on fire. Several shops were also attacked. Mansoor's body was buried at 8.45 last night. Meanwhile, a peace meeting called by District Collector TV Subhash will be held today in the wake of clashes following the killing of a Muslim League activist in Panur. The meeting of the political party representatives will be held at 11 am.
Mansoor, a Muslim League activist, was hacked to death in Panur, Kannur after the polls. Post-mortem preliminary report states that Mansoor was killed in the bombing. It was found that the knee injury was not a cut but caused by a bomber. The serious injury was below the left knee. Hospitals in Thalassery and Vadakara could not be repaired as the bomb was scattered in the blast.
Mansoor, 22, was shot and killed in front of his father. Mansoor, who was stabbed in a clash around 8pm on Tuesday night, died yesterday morning. His brother Muhsin was also injured in the attack. Muhsin was the UDF agent in booth number 150 here. During the polling, there was a clash between League-CPM activists in Mukilpeedika area. The assailants targeted Muhsin. Muhsin's brother Mansoor was also hacked during the attack. Mansoor was rushed to a private hospital in Thalassery and later to a private hospital in Kozhikode but succumbed to his injuries.
Last Updated Apr 8, 2021, 9:29 AM IST