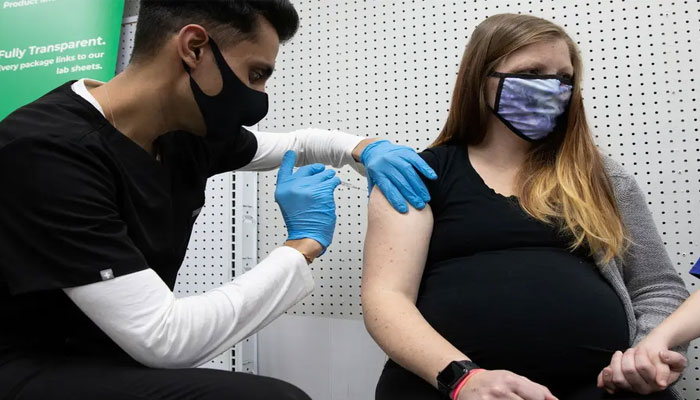 Dubai Health Authority launches Kovid vaccination for pregnant women Vaccination of pregnant women has been started at all centers under the Dubai Health Authority (DHA).
Vaccine for those who are in the first 13 weeks of pregnancy (Covid Vaccine) The Dubai Health Authority (DHA) has stated that it is possible to pre-register and book an appointment through the DHA app or the DHA's WhatsApp service (800342).
Also Read: Covid 19: PCR test centers are being set up at Indian airports to facilitate the return of expatriates to the UAE.
The DHA continues to expand coverage across all segments to ensure maximum protection and immunity against the virus, said the CEO of Latifa Hospital for Women and Children, based in Dubai. Dr. Muna Tahlak said.
Immunization for pregnant women (Covid Vaccination) They added that giving would play an important role in protecting them from the risk of infection and therefore increase the level of protection against COVID-19 in the community.
Also Read: Dubai: The world's largest Kovid testing lab at Dubai Airport
The DHA has reportedly reserved the required doses of Pfizer-BioNTech vaccine for emirate-focused pregnant women. Pregnant women should consult their doctor before taking the COVID-19 shot and only after that should they be vaccinated.
The latest news is now in your hands … News is available in Hindi, Tamil, Telugu and Kannada besides Malayalam. ZEEHindustanApp Click on the link below to download …
To subscribe to our social media pages
Twitter
,

Facebook
Click on the links.