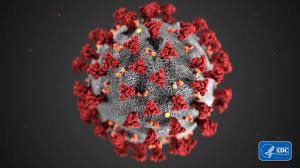 New Delhi: 44, 111 new Kovid cases in 24 hours in the country (Covid cases) Reported. 738 deaths due to Kovid (Covid death) Confirmed in the last 24 hours.
The cure rate rose to 97 percent. Test positivity rate (Test positivity rate) 2.3 per cent. In Kerala alone, more than 10,000 Kovid cases are being reported daily every day.
ALSO READ: Kerala Covid Update: Kovid-19 confirmed for 12,095 people in the state today; Test Positivity Rate 10.11
Meanwhile, Kovacin, an Indian-made vaccine (Covaxin) Study shows that it is 78 percent safe against Kovid. Manufacturing company Bharat Bio Tech has released the third phase of test data. The company claims that the vaccine is completely safe and has excellent immunity.
The company tested the third phase of the vaccine on more than 25,000 people between the ages of 18 and 98. Of these, 78 percent found the vaccine to be effective.
ALSO READ: COVAXIN may be released next June: Bharat Biotech
The effectiveness of the vaccine is 78 percent for those with minor symptoms. It also found that hospital admissions for those with severe Kovid reduction would be reduced by 93 percent. According to Bharat Biotech, the vaccine is 65 per cent effective against the B1.617.2 Delta variant.
With this, the government is trying to speed up the vaccination process. Vaccination is expected to be almost complete by December with the arrival of more covaxin.
The latest news is now in your hands … News is available in Hindi, Tamil, Telugu and Kannada besides Malayalam. ZEEHindustanApp Click on the link below to download …
android Link – https://bit.ly/3b0IeqA
To subscribe to our social media pages
Twitter
,

Facebook
Click on the links.