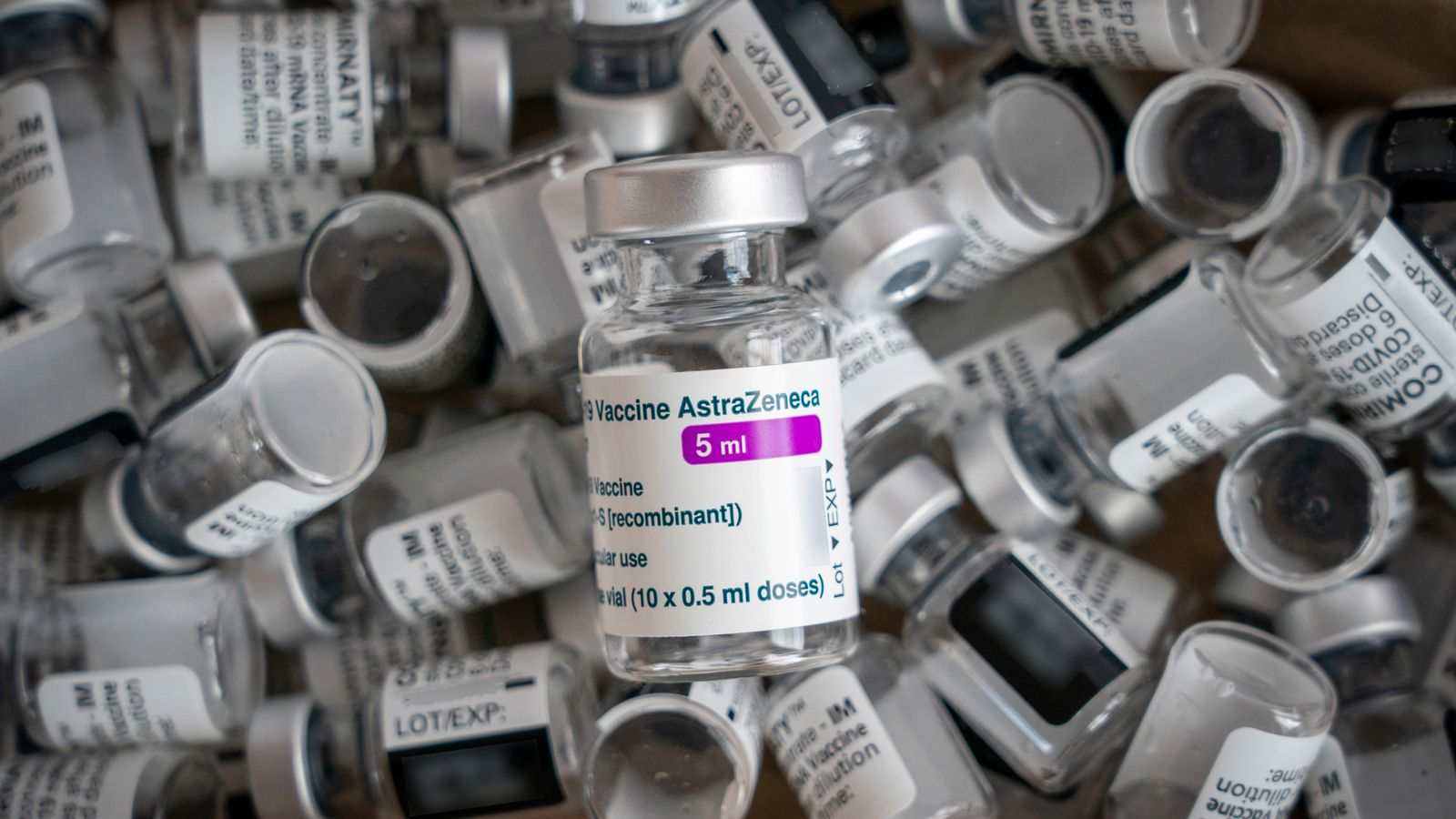 The UK has enough vaccines to ensure Britons can receive their second doses without interruption, NHS England's primary care medical director said.
Weeks after the health service warned the country would face "a significant reduction" in the availability of coronavirus next month Dr Nikki Kanani said: "The April supply is slower, but we know we will continue.
"We have enough vaccines to give people the second doses, those second doses are protected, and we have enough vaccines to protect those in priority cohorts."
More than 2.5 million people have now received their second dose of a COVID-19[female[feminine jab – with more than one in three of those taking place in the past week.
About 900,000 people received their last vaccine in the past seven days, about twice as many as the week before.
Dr Kanani added: 'The NHS is reaching out to people between the ages of 50 and 69 who have not yet accepted the offer to get vaccinated.
"If you are one of those people who have not yet booked a first dose, please show up and get your COVID-19 vaccine which will save your life, which will protect not only you, but those around you as well."
According to The Mail on Sunday, the first 500,000 doses of the Moderna vaccine are expected to arrive shortly, which will further boost deployment.
Meanwhile, The Sunday Times claims the UK plans to offer Ireland 3.7 million jabs to help ease lockdown restrictions in Northern Ireland.
'I'll go to the pub in a few days'

In other developments, the Prime Minister is urged to immediately start donating vaccines to poorer countries – with charities warning the UK has a high risk of "hoarding a limited supply as officers health and the most vulnerable in low- and middle-income countries access ".
Wellcome and Save The Children UK have written to Boris Johnson, pointing out that the UK is on track to have over 100 million excess doses.
"The UK will be sitting on enough excess vaccine doses to immunize frontline health workers around the world twice," the letter said.
Their post also highlighted figures suggesting that the uneven distribution of jabs could end up costing the UK £ 106bn.
Wales takes small steps towards normalcy

Sir Jeremy Farrar, a SAGE scientist who heads Wellcome, said: "Now is the time to think beyond our borders. The world will not be safe as long as one country still fights the virus."
Even though the UK has made much greater progress in vaccine deployment than many other countries, the national medical director of NHS England has warned that COVID-19 still has the capacity to "wreak more havoc and health problems on a significant scale ".
Professor Stephen Powis said the country's outlook "looks infinitely brighter and more positive" – ​​but said the easing of some restrictions in England tomorrow "does not mean the job is done".
Writing in The Sunday Telegraph before the order to stay at home in England ends – with the reopening of outdoor sports facilities and the rule of six ready to return – Professor Powis said: "We have made huge progress that we must build on and not waste. the gains we have made. We must keep our cool. "
Mr. Johnson also struck a cautious note during a discussion at the Conservatives' Spring Virtual Forum, where he warned that a "third wave" seen in parts of Europe could hit the UK three weeks later.
Despite this, the PM said his roadmap to ease England's lockdown restrictions could proceed as planned – paving the way for non-essential retailers, hairdressers and outdoor hospitality to return on April 12.
The latest daily figures, released on Saturday, showed 4,715 people have tested positive for COVID-19. A total of 38,937 new infections were reported in the past seven days, an increase of 4% from the previous week.
Government data also shows a further 58 people died within 28 days of testing positive for COVID-19, bringing the UK total to 126,573.