International
oi-Jisha AS
Dubai: The return of expatriates to the UAE is in crisis during the Kovid crisis. Emirates Airlines operates flights from India to UAE until further notice. Earlier, Emirates had hinted that the service would start from July 7 during the Kovid crisis. With this, there is still uncertainty about the expatriates who were coming to India for vacation and returning to the UAE. The expatriates are afraid of losing their jobs abroad with this.
Vaccine-only entry: Kuwait tightens stand, expats hit back …
UAE nationals, holders of golden visas and diplomatic passports are allowed to enter the UAE. Earlier, airlines, including Air India, had announced that the service would not be available till July 21. The ban will also apply to those who visit India within 14 days. The company has said that those who have booked tickets from Emirates can use it in the future. Information on this can be found on the Keep Your Tickets section of the company's official website.
The UAE will ban flights from India on April 24 due to an increase in Kovid cases in India. In the current situation, only those who have completed 14 days of quarantine in Armenia and Uzbekistan are allowed to return to the UAE.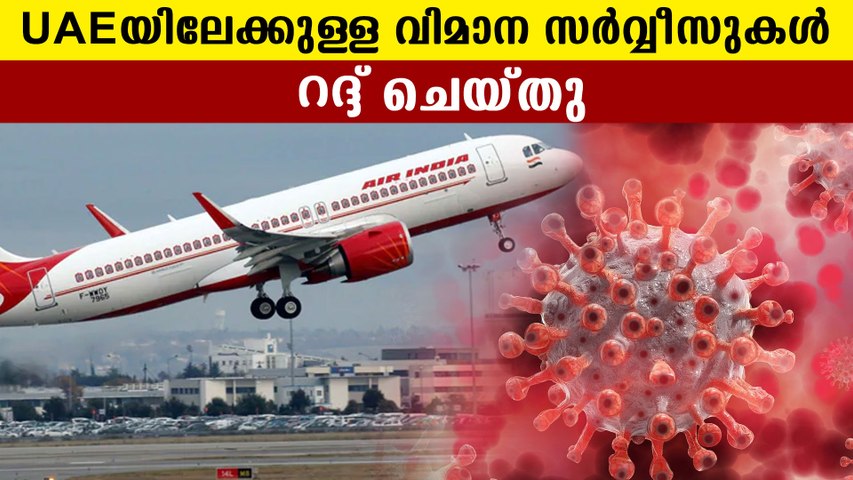 Air India canceled flights to UAE till July 21 | Oneindia Malayalam
At the same time, many expatriate families are unable to return home even though they have started their vacation in the UAE. In addition, UAE nationals have been banned from traveling to India and Pakistan. The ban was imposed by the National Emergency Crisis and Disaster Management Authority and the UAE Ministry of Foreign Affairs and International Cooperation.
English summary
Covid 19: Emirates postpones flight service from India to UAE till further notices
Story first published: Friday, July 2, 2021, 20:23 [IST]