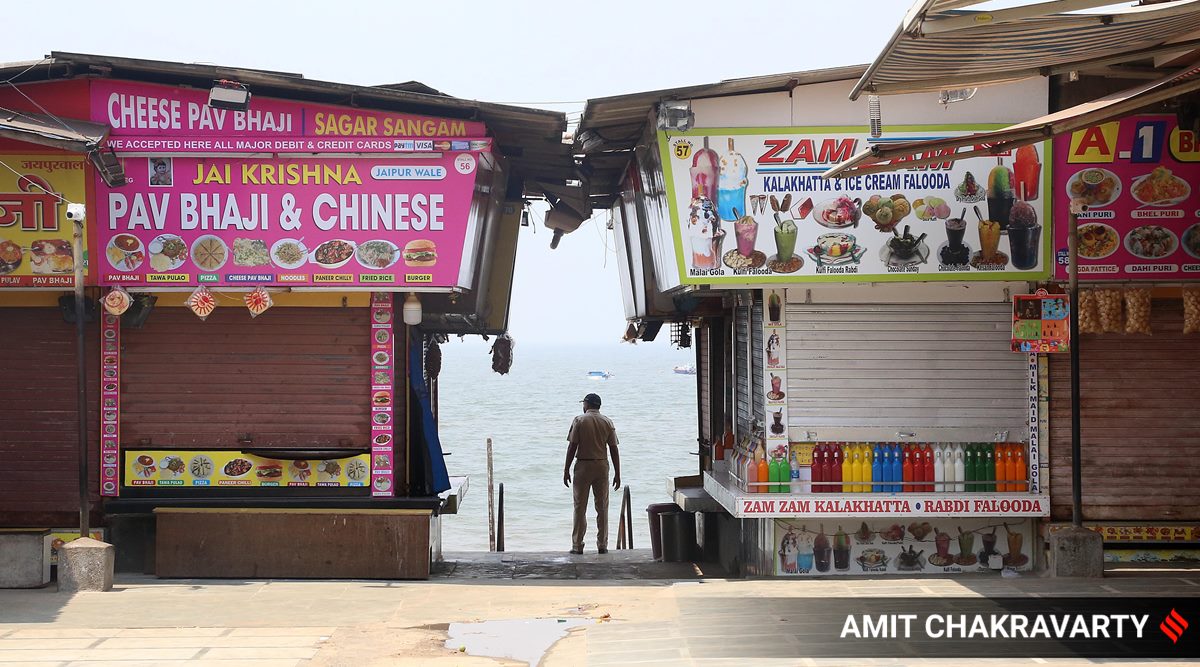 A queue outside Patel Chowk metro station in New Delhi on Tuesday. (Express photo: Praveen Khanna)
Simple tips to avoid the spread of Covid-19:
Wearing a mask: The World Health Organization (WHO) says masks are "a key measure to suppress transmission and save lives". They "should be used as part of a comprehensive 'Do it all! approach including physical distancing, avoiding crowded, closed and close contact environments, good ventilation, hand cleaning, cover for sneezes and coughs, etc. Depending on the type, masks can be used either for the protection of healthy people or to prevent further transmission ".
WHO says masks should be worn in "areas where the virus is circulating", and in "crowded places", where you "cannot be at least 1 meter from others, and in rooms with ventilation. poor or unknown. It is not always easy to determine the quality of ventilation, which depends on the rate of air change, recirculation and fresh outside air. So if you have any doubts it is safer to just wear a mask ".
Google has also published a list of preventive measures that can be taken during the second wave of Covid-19 in India:
* Wash your hands often. Use soap and water or an alcohol-based hand sanitizer. * Maintain a safe distance from anyone who coughs or sneezes. * Wear a mask when physical distance is not possible. * Do not touch your eyes, nose or mouth. * Cover your nose and mouth with your bent elbow or a tissue when you cough or sneeze. * Stay home if you are not feeling well. * If you have a fever, cough, and difficulty breathing, see a doctor.
Know all the facts, take appropriate precautions and follow the advice provided by local health authorities to prevent the spread of COVID-19.