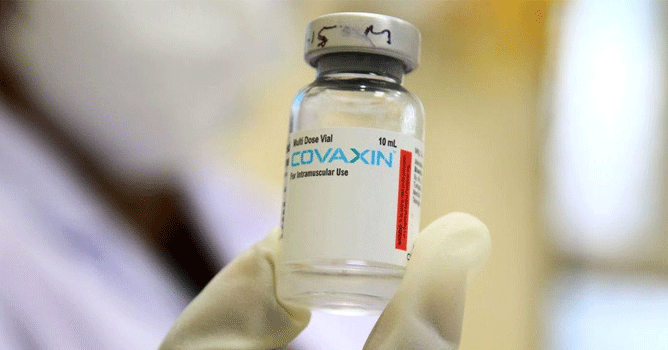 Corruption allegations worth crores; Brazil rescinds Kovacsin purchase agreement; Inquiry
Rio: Brazil cancels Kovacs deal from India amid allegations of corruption Brazil has backtracked on its decision to pay $ 15 for a Kovid vaccine dose and $ 204 million for a $ 324 million vaccine.
Allegations of corruption have been leveled against people, including Brazilian President Jair Bolzano. This was followed by an earlier investigation in Brazil.
Brazilian Health Minister Marcelo Quiroga has announced that the country is withdrawing from the agreement. Federal Comptroller General Wagner Rosario said the investigation would be completed within 10 days and the contract was canceled as a preliminary step.
The vaccine was prescribed in Brazil by Prasisa Medicamentosin, a representative of Kovacsin, a company developed by Bharat Biotech in India.
The investigation was announced on the allegation that he had received one-third of the amount contracted to pay for the vaccine. At the same time, Kovacs is not fully licensed in India.
The Central Committee has decided to continue with the emergency use permit. The Centre's decision comes as the World Health Organization (WHO) is about to begin preliminary steps to approve covacine.
This time Bharat Biotech had approached the committee for full approval. This requirement was rejected by the committee. The committee said more data was needed. Bharat Biotech has been asked for these details. A decision on granting full permission will be made only if it is submitted.
Bharat Biotech had applied for full approval. But the panel said more information was needed to address the issue. Vaccination of pregnant women is not allowed at present.
Earlier, covacin was tested in children aged 12 to 18 years and in children aged 6 to 12 years. Registration also began today for testing for children between the ages of two and six.
AIIMS director Randeep Guleria said the experiment was expected to be completed by September.
Click here to financially support Dolnews' freelance journalism
Dolnews can also be followed through Telegram and WhatsApp
Corruption allegations worth crores; Brazil rescinds Covaxin purchase agreement; Inquiry